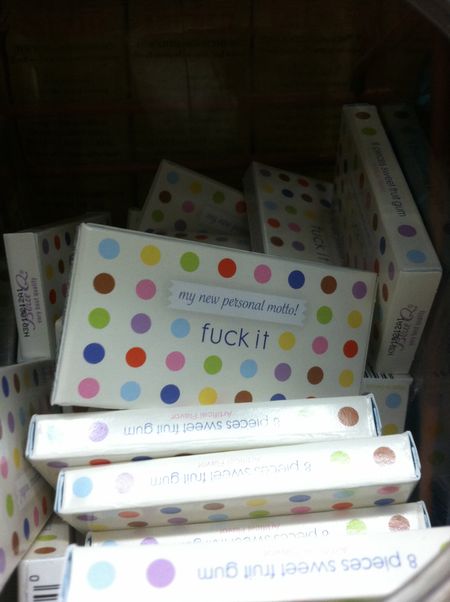 The New York Times was sitting outside my front door. I could've gotten lost in the Book Review or drawn mustaches on the wedding announcements in the Style section, but the envelope sitting on the floor of my bedroom closet throbbed loudly in the recesses of my mind. Instead, I started this past Sunday morning off by re-reading the autopsy report. I took it out and tried to absorb it again. Understand it.
Sundays are one big sleepwalk around here. I spend most of the day just wishing it would go away. I knew this Sunday would be particularly tough when even the lure of strawberries at the farmers' market couldn't get me out of bed.
After I read the report a few more times, I slumped back down into bed. And then the gutteral cries could no longer stay within the confines of the smile I wear for most people's benefit. I buried my head into his pillow which still sits beside mine, trying my best to muffle the heartache into a wimper so I wouldn't worry the girls.
It felt acceptable to cry in front of them when he first died. Now I fight back tears to be strong for them. Crying is also exhausting. Grief is a very lonely, full-time job, and being a single mother now, there are no sick days or swapping a shift with someone. It's all on me.
The idea of what happens in an instant is one I can't escape. And the idea of what lies ahead is filled with so much confusion. I used to be an event planner for a reason. I like control. This in-between phase is like waiting in the fog, squinting to try and see what lies ahead. Cooking is usually the thing I throw myself into because it's the one variable I can control. Now I'm craving something more.
Today is nine months since Michael died. Nine months used to symbolize the thought of good things to come. Babies are conceived and born in that length of time. Bridal gowns are bought, vows written, wedding plans made. And then sometimes nine months is just the cruel, glacial passing of time.
Nine months used to signify beginnings, and while I know deep down that this is one too, I didn't choose this book. It just landed on my doorstep one day, and the words suddenly appear on the pages as the events unfold. The story is writing itself with the dawn of each day, so there's no peeking ahead for reassurance of a happy ending.
There's one last thought I want to share this morning. It's mainly for those of you who are going through the same loss as myself. Do not let anyone tell you "you're doing it wrong". Of course no one really says it in those words. They dispense what they think is helpful advice which could be a blog post in itself of what NOT to say to a grieving widow. And the advice usually comes from people who have never experienced the same type of loss. My nana died when I was 6. My father died when I was 24 years old. My uncle, who was like a father, died when I was 27.
THIS IS NOT THE SAME KIND OF LOSS.
If you're coping with the death of your partner, husband, wife, soulmate, then it's important to remember you're also coping with the death of your dreams. This doesn't mean you can't build new ones. I gave myself a permanent reminder to do it every day. It just means you need to let yourself mourn the loss of the old dreams to make room for the new ones.
My advice to those nursing this same kind of broken heart is to embrace the sadness. Live it. Feel it. Do not run away from it. Avoiding it only gives it more power over you. Being happy is easy. Being sad is where the real work happens. It's where you learn the most about your wants and needs. Just don't linger in it. Don't get stuck in a moment.
I emerged from bed yesterday, knowing the day was going to try and wield control over me. I got the girls dressed, we ran some errands, and stumbled upon a street fair a few blocks from our house. Isabella really wanted to go on the rides but my heart wasn't in it. As we walked away from the fair, she asked why we couldn't stay. Rather than tell her it's because that's the same fair I walked the day my nana died, or that it's the same fair her father and I walked just before she was born, I just told her the real truth. I told her I just didn't have it in me, and needed to be a little selfish to hold myself together. I apologized for not telling her what she wanted to hear, and told her I wasn't perfect.
I was honest, and that is sometimes the hardest trait to display in grief. People ask how you're doing, but the truth is usually hard to hear. When it comes to your kids, you want to set the best example, and often that gets confused with sheltering them. Part of my job as a parent is to show the cracks, the frailties, so when my daughters grow up they hopefully know how to sort through them on their own.
The day ended with the girls playing on the front stoop as I cooked dinner. Isabella did her own re-telling of Romeo and Juliet. She donned a pirate's hat, a cape, shorts and a stick became a sword to protect her dear Juliet, played by none other than her sister. Peeking through the living room window, watching her laugh and getting lost in a game of pretend was proof that while day 272 started off rough it had glimmers of hope and happiness, and made me eager to see what day 273 had in store for us.