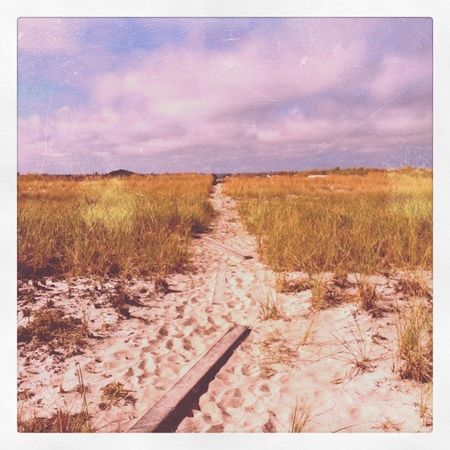 This is the view from the house we stay at in North Truro. I walked that path hundreds of times with Mikey, leading to the bay, and the view still takes my breath away. Walking out to low tide was always a special experience. Our feet buried in the sand, sweet bay-kissed air smacking our cheeks in the morning's wind rejuvenated our souls.
As I took that last stroll this morning, girls in tow, the reality of our situation resonated more so than the last 26 days. My husband is dead. He is not coming back. He will never take this walk with me, at least in a form I can recognize, with warm hands I can clasp.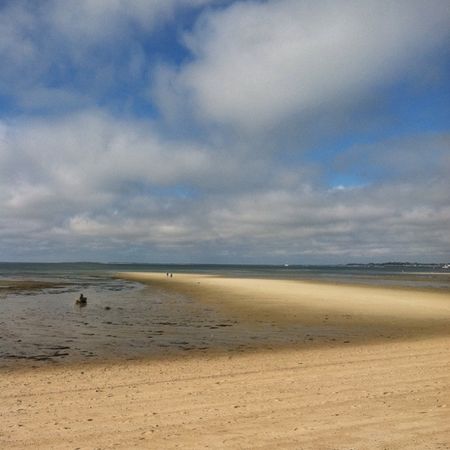 I miss him. Terribly. More than anyone can imagine. What we shared for 16 years was real, raw, complicated, imperfect, and yet we managed to stay together through all of it because we were meant to be together. We worked for our love. It was tested at times, and we came prepared for battle, fighting to hold onto it.
It wasn't always with ease and the fairytale nature it may seem from what I've chosen to share here, but it was as real a love as you'll ever come across in any lifetime.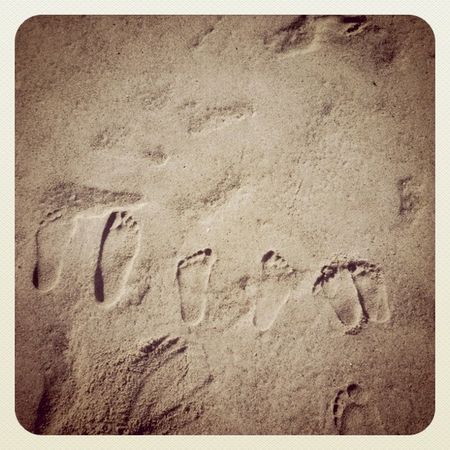 Walking back from that last low tide, I let the girls walk ahead. Then I crumbled to the ground, knees bent in the sand, much like the position Mikey was found in when he collapsed on that corner two blocks from our home in Brooklyn. I sobbed, asking why, then looked up to find Isabella coming to comfort me. We held each other and began to cry together.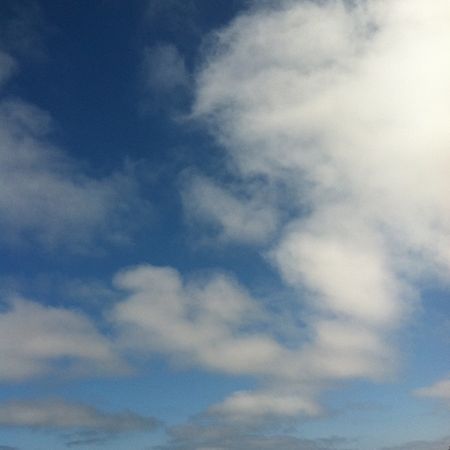 And then we picked ourselves up, brushed the sand from our legs and made our way back to the cottage. I imagine we'll be picking ourselves up and brushing away the pain a lot over the next few days, months and years. I know somewhere Mikey is watching this all unfold, and wondering why the hell this happened too. We'll persevere because the Perillo Girls are made of strong stock, but we'll always carry the sadness of what could've been.
 And that's okay because we're only human.