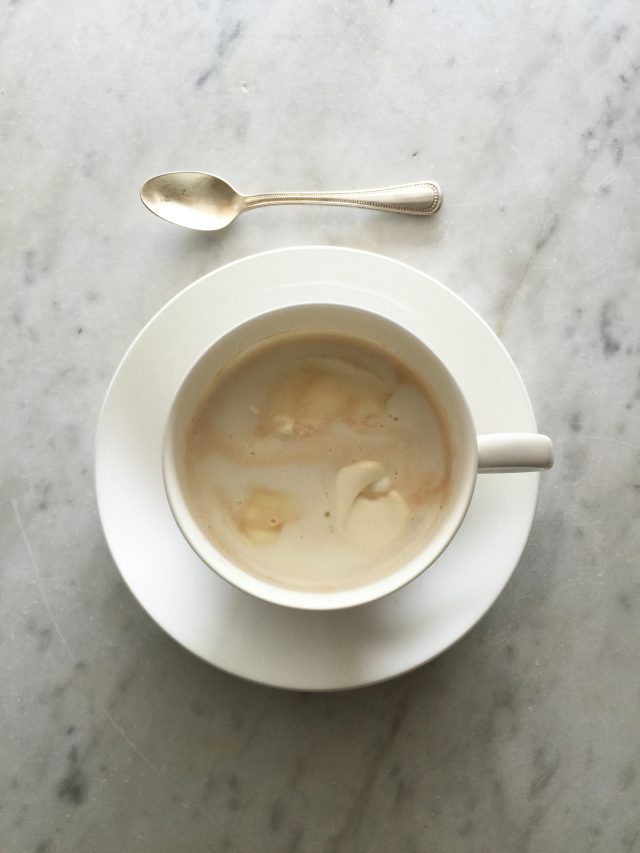 I originally titled this post "whipped cream with a workout". If you've ever made whipped cream with a marble, and have a fuzzy sense of logic like myself, then you can easily justify all the shaking to counteract the calories consumed from eating the whipped cream. Yes, I realize this theory for mason jar whipped cream borders more on illogical.
Coffee is what prompted me to give this method a try. I'd been talking to a friend of a friend, and he mentioned a coffee he had recently with a whisper-like layer of whipped cream on top of his espresso. Add in how many times I've seen Gillian post photos on Snapchat of espresso topped with whipped cream, and well, I just had to give this a try. I'm generally a black coffee drinker, with a hint of agave or maple syrup.
I didn't feel like breaking out the hand mixer, and wasn't in the mood to whisk. I spied one of Virginia's marbles sitting on the kitchen counter, and remembered the old elementary class science experiment of making butter in a mason jar using a marble. I figured I could use this same method to make whipped cream, with a lot less shaking involved.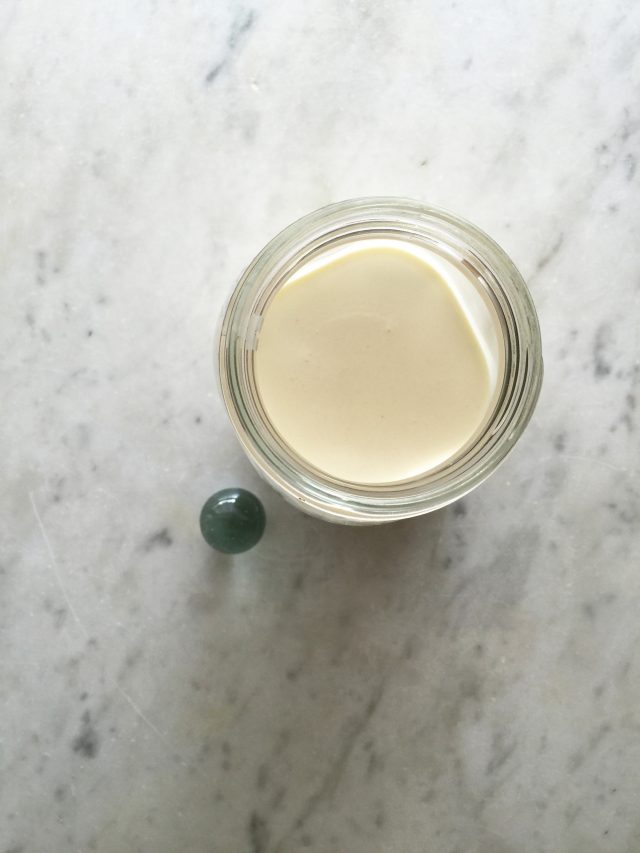 In a jiffy I had enough whipped cream to use in my espresso, plus a couple of tablespoons leftover which I stored in the fridge for the next day. You can decide how sweet you want your whipped cream—I added a smidge of Confectioner's sugar to mine. Leave it out all together if you prefer. I can't say this is necessarily a quicker way of making whipped cream, but it certainly makes more sense to me if you just need a tiny batch like I did on this particular day.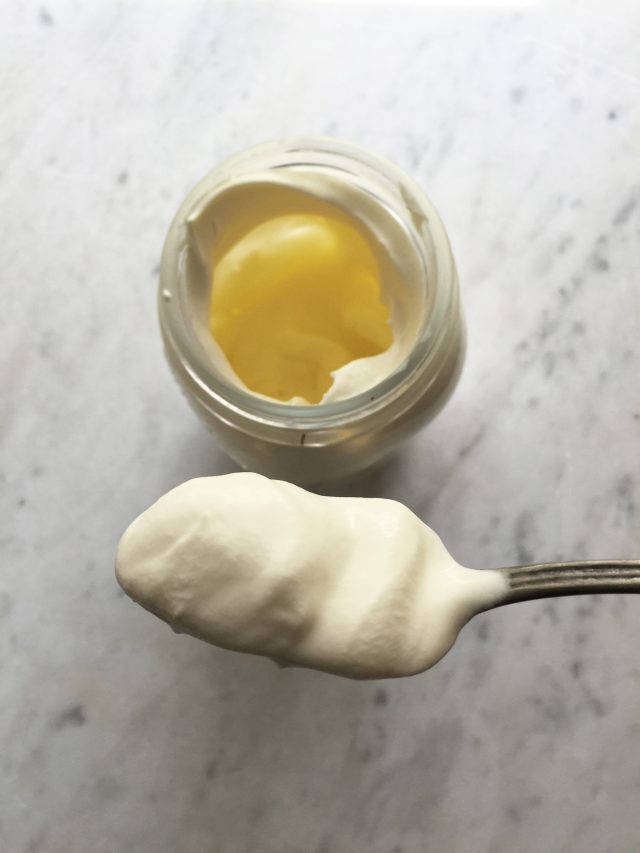 It's also a fun way to get the kids involved, and if you want to take the shaking a bit further—I'm talking in the realm of 8 to 10 minutes, then they can make butter, too (more on that in another post).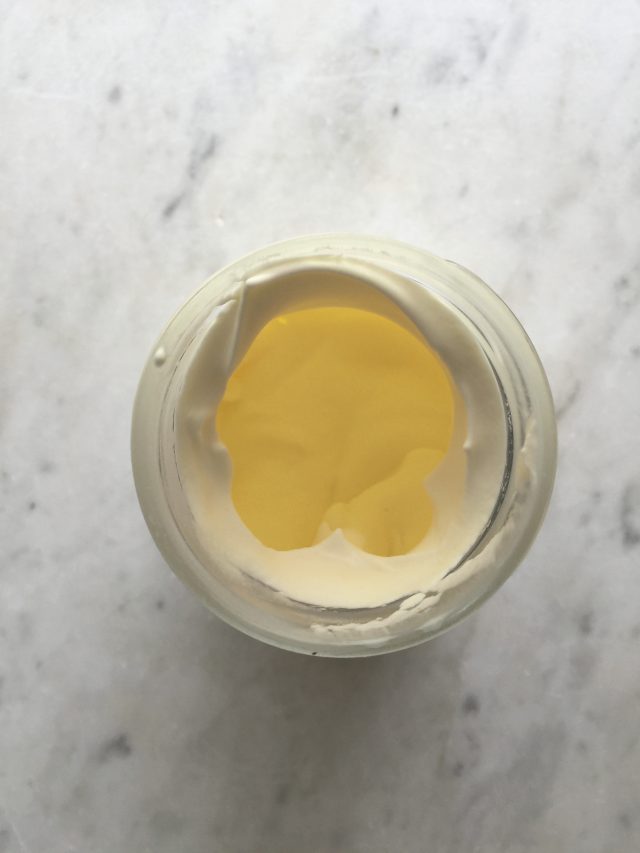 Mason Jar Whipped Cream
Go the old fashioned route to make homemade whipped cream when you just need a small batch. I add just a smidge of sugar to sweeten it—about 1/2 teaspoon for a 1/2 cup of cream. Adjust as you like, or leave it out all together for an unsweetened version.
Ingredients
1/2

cup

cold heavy cream

Confectioner's sugar

to taste

1

marble

2

cup

glass mason jar
Instructions
Add the cream, sugar, and marble to the mason jar. Cover with the lid, and screw on tightly. Shake vigorously until soft peaks form, 60 to 90 seconds for a billowy whipped cream, or closer to 2 minutes for a more structured whipped cream with stiff peaks.