Violet Scented Whipped Cream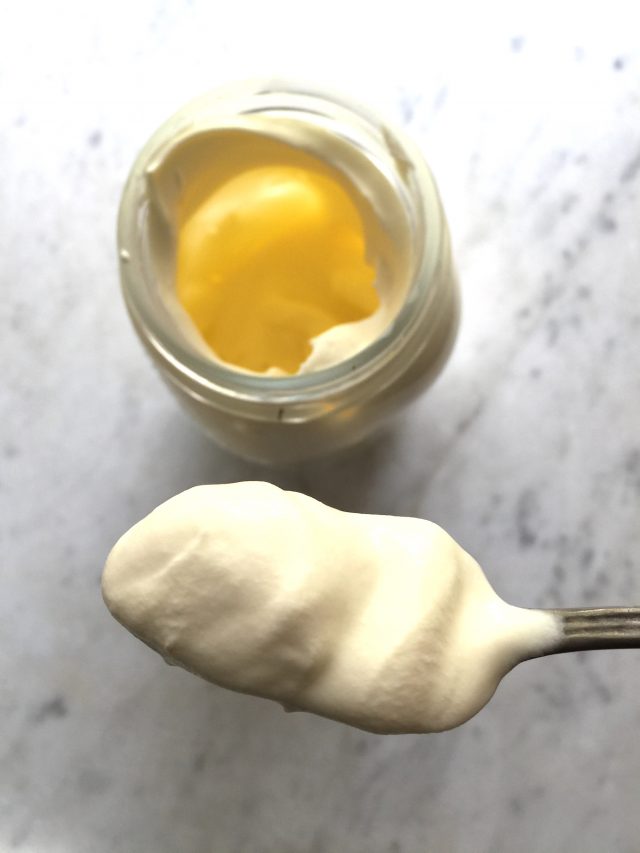 Remember that violet syrup we made a few months ago? I say "we" because surely a few of you gave it a go, and have it sitting in your fridge now. Admittedly, I sometimes forget mine is in there. My attempts to not use it all up at once mean I tend to put it at the back of my mind. Food, of all sorts, is meant to be enjoyed, though, and great food, like my violet syrup is surely meant to be shared, too. So, let's talk about making Violet Scented Whipped Cream.
Homemade whipped cream is one of the easiest ways to upgrade any dessert. Add some violet syrup to it, and minds are downright boggled by your domestic prowess. It's sure to make everyone "oooh" and "ahhhh". This is perfect with pie, but also elevates a simple bowl of berries if that's all you had time to pull together, and with all the berries brimming at the farmers' markets why not?
If you didn't make violet syrup during spring, don't fret. You can still use this trick to put your own twist on homemade whipped cream. Jam makers might have some syrup skimmed from the pot—that's perfect here, too. Just swap it in for the violet syrup. Pure maple syrup would be a great understudy, too. Oh, how I wish I could share a can of the syrup I brought back from Montreal. I know I shouldn't admit this being from New York, and all, but Quebec syrup is the best. I just cannot tell a lie here, folks.
And if you don't have any naturally flavored syrups on hand, then play around with extracts you might have hanging around in the pantry. In this case, you'll need to add some sugar to sweeten your whipped cream, since the extracts will only flavor it. You can keep it basic with vanilla, or get all crazy and try anise extract. I know, it sounds crazy (I just said that, right), BUT TRUST ME ON THIS ONE. Almond extract would work well, too. You can even use scented waters. Think rosewater, orange blossom water, and so on.
Violet Scented Whipped Cream
On its own, the violet syrup is enough to sweeten the whipped cream, and also infuse a fragrant floral flavor, provided you like barely sweetened whipped cream (which I do). If you prefer a sweeter whipped cream, you can add some Confectioners' sugar. Many cooks will advise you to freeze your bowl and beaters before making whipped cream. I've never found this to be a necessary step, with a room temperature bowl working perfectly fine. Just make sure you're cream is VERY cold, and full fat (light cream will not whip properly). Lastly, this recipe is a guide; no exact measurements so you can make as little or as much Violet Scented Whipped Cream as you need. A good rule of thumb that works for me is 2 teaspoons of violet syrup for every cup of cream.
Ingredients
Very cold heavy cream

Violet Syrup

get the recipe here

Confectioners' sugar

also called powdered sugar or icing sugar (optional)
Instructions
Add the cream to a bowl (a metal one works best). Using a whisk, hand held electric beaters, or a stand mixer, beat the cream until it develops some body but doesn't fully thicken.

Add the syrup and sugar, if using. Continue beating until thickened, and soft peaks form. Use immediately, or cover and store in the fridge for up to 2 hours. You may need to re-whisk it before serving.