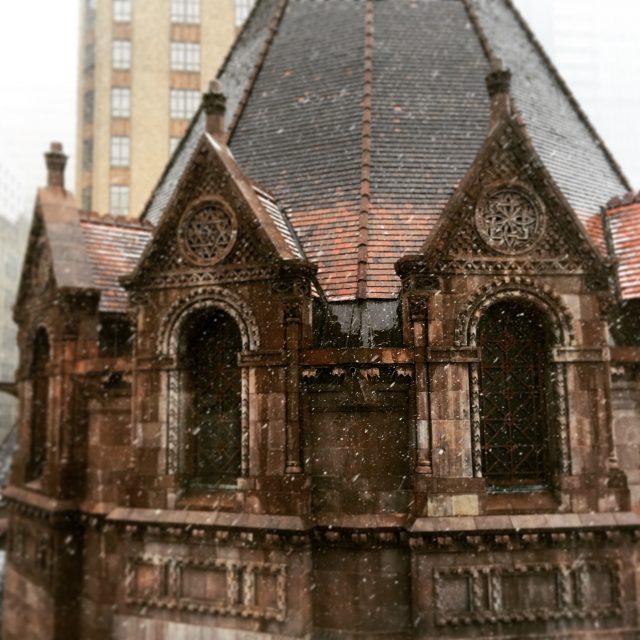 I realize the general consensus regarding Mondays is that they're an unwelcome event. I prefer to see them as a wipe the slate clean kind of day; a new beginning, of sorts. Way back when, Mondays used to be mommy and me day. Virginia was still a wee one, and only went to daycare four days a week. I'd wake, go for a run, come home, cook breakfast, pack lunch, and then gently wake the rest of the house to start the day. Once he left with Bella for school, Virginia and I would cuddle on the sofa with poached eggs and toast, watching Sesame Street.
Then it all changed so suddenly, and it took me a while to find my footing. In the beginning, it was a matter of survival. Each Monday was a reminder that I'd gotten through another week. I feel like you should get a grief badge for each one, the way they give chips at AA meetings. As time passed, Mondays morphed into a day of relief. Single parenting seems relentless on the weekends. It's one long 48 hour shift without a break.
Mondays are very different now.  It's not the kind of change that can be compared. Much of grief, in terms of starting a new relationship, is the necessity to compartmentalize things a bit. That was then, and this is now. On this Monday, though, I feel hopeful. I have a lot on my mind these days, but I also feel incredibly happy, and for that I'm very thankful. So, I don't take Mondays for granted. Or any other day of the week, for that matter.
A little housekeeping that is taking up mental space, and I think good news for all of you. I'm working on the April newsletter. I know, it's been a while—you can sign up here, so you don't miss it. And in case you're wondering, yes, there will be a new issue of Simple Scratch Cooking, too. There will be a limited number of print copies available for annual subscribers only, and a digital version at a lesser cost. You can pre-order print subscriptions here. Orders placed by April 3rd are eligible for a 10% discount (use code ANNUAL10). I'm still working out the delivery specifics for the digital issue, and will post a link to order when it's all hashed out.
That's it for now lads and lassies.
-jennie
Music Pairing: The Happy Mondays by The Innocence Mission