eating our way through philly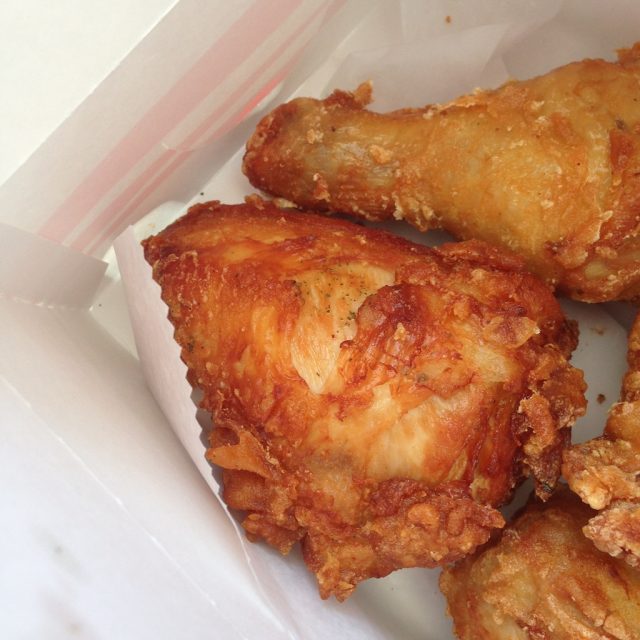 I gasped at my first glance of the Philadelphia skyline. Dare I say it's more beautiful than my native New York City one? The next 18 hours proved to be just as incredible a discovery. It seems unthinkable to me that it took this long to uncover its not-so-hidden treasures.
My first, and only other visit, to the city took place in January of 1998. Back then I was only passing through, arriving in town on a Peter Pan bus from Port Authority in NYC. I was on my way to see my father for the first time in five years. So much has happened in the 16 years since then.
I lost a father.
I lost a husband.
But I didn't lose my resolve to live each day to its fullest, no matter how hard that sometimes seems. And so, the girls and I took a mini road trip. Frankly, 18 hours doesn't do Philadelphia justice, but it did us Perillo Girls a world of good for reasons I wrote about here. Alas, it's all we could spare this trip, but we shall be back. Hopefully, very soon. Here's a few highlights of the calories we consumed along the way.
1820 S 20th Street
(215) 665-1088
Billed as a burgers and whiskey joint, but really it's so much more. Everything we ordered was phenomenal (cheese puffs, homemade tater tots, fried shrimp, pulled pork, red velvet milkshake, and yes, a burger, too!). I especially loved the Commodore cocktail, think old fashioned meets margarita.
1632 Sansome Street
(215) 665-1101
Is Federal the holy grail of doughnuts? Well, that all depends on one important questions—do you love warm, right out of the fryer cake doughnuts. You can raise hell about missing out of the fancy ones if you get there too late, but you won't find any yeast-raised doughnuts at Federal. It was still worth setting my alarm for 6:30am on a Sunday. The real secret here, though, is the fried chicken (pictured above). Perhaps the BEST I've ever eaten, outside of my own kitchen. I may even say I need to up the ante on my own recipe, and I make a kickass fried chicken.
121 S 16th Street
(215) 569-3278
Diner atmosphere with wuper sweet service here. The food is mostly local and well prepared. The only problem is it took a looong time to actually get to us. It seemed they got slammed when we arrived, restaurant speak for everyone sitting down at once. I'd definitely give them another shot on a return visit.
12th & Arch Street
(215) 922-2317
People will tell you to go here for a few reasons—DiNics and 4th Street Cookies, being two of them. I was so sad to get a Di Nic's recommendation after I had already left the market. I'll be honest, the cookie place didn't rock me visually, so I skipped it. Then a bunch of people chimed in telling me to go. So, on my next visit I'll give them a shot.
My #1 reason for going to the market—soft pretzels. My knees are weak just thinking about them. The market is chock full of vegetable stands, some local, some regular old stands, coffee bars, seafood stalls, candy shops, flower shops, a creperie, the list is endless. I would've liked to explore it more, but the kids were getting antsy.
1523 S 8th Street
(215) 334-1816
Holy cannoli—no seriously. I might venture to say the best, and that's a lot coming from a Brooklyn girl. The shells are incredibly light, almost defying gravity. The filling is a smooth, creamy ricotta studded with mini chocolate chips and citron. I took a dozen to go, which they packed separately. Later on that night, I was back in Brooklyn, filling cannolis fresh after dinner. We might have even done a few cannoli cream shots straight from the pastry bag, but I'll never tell. This section of Philly also reminded of what my Carroll Gardens neighborhood of Brooklyn used to be like 20 years ago.
112 S 12th Street
(215) 928-0169
While walking back from Reading Terminal Market, and Virginia stopped in her tracks, declaring in a Cookie Monster-esque vice "I smell popcorn!!!". I looked up a few doors down, and sure enough there was a shop with a popcorn sign hanging in front. The kid knows her stuff. The store had literally just opened. We were greeted with a friendly smile, and offered some samples (the kernels are from nearby Lancaster County). If you live locally, they also have a fundraising program for non-profits interested in selling popcorn as a fundraiser. I loved this idea, and wish we had something similar in Brooklyn.