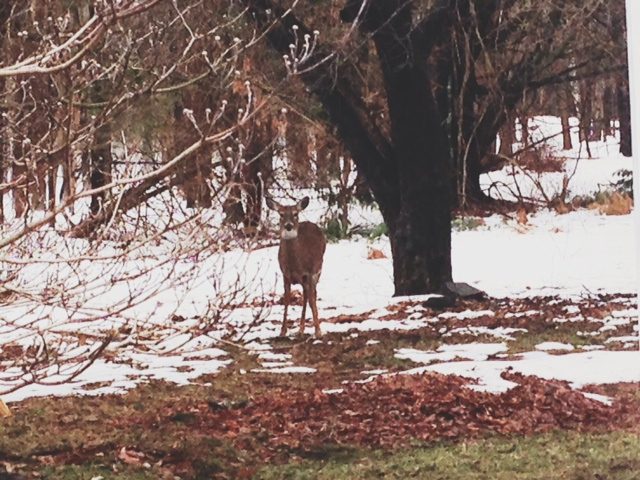 Right about now, you're probably sick of hearing Christmas songs, especially if you work in retail, or any public place that has been blaring them since before Thanksgiving. I'm immune to this illness, having loved listening to, and singing Christmas carols, since I was a kid. I remember lining my stuffed animals up in my bed at night when I was about four years old, and then leading them in a yuletide chorus—in the summer. True story.
Back in my college days, I did a stint working at the Gap. I was a stock gal, and spent most of my shifts in the basement, folding clothing. I loved it, being a solitary creature, and all. We also got to listen to our own tunes on a boombox, which meant I missed out on the holiday songs being played on the floor. On the rare occasion that I had to fill in as a sales clerk, I was the only one humming and shuffling my feet to the music.
As we pack, and get ready to make our way to the airport, I thought I'd leave you with my top 10 Christmas tunes. Some will be familiar if you follow the music pairing in each of my posts. The last one really isn't a song, but the holidays wouldn't be complete for me without hearing it.
Happy Christmas to all, and to all a good night!
Fairytale of New York by The Pogues
Wonderful Christmastime by Paul McCartney
2,000 Miles by The Pretenders
Last Christmas by Wham!
Christmas Wrapping by The Waitresses
Christmas in Hollis by Run DMC
Father Christmas by The Kinks
Must be Santa by Bob Dylan
Christmas by The Who
The Night Before Christmas by Bob Dylan