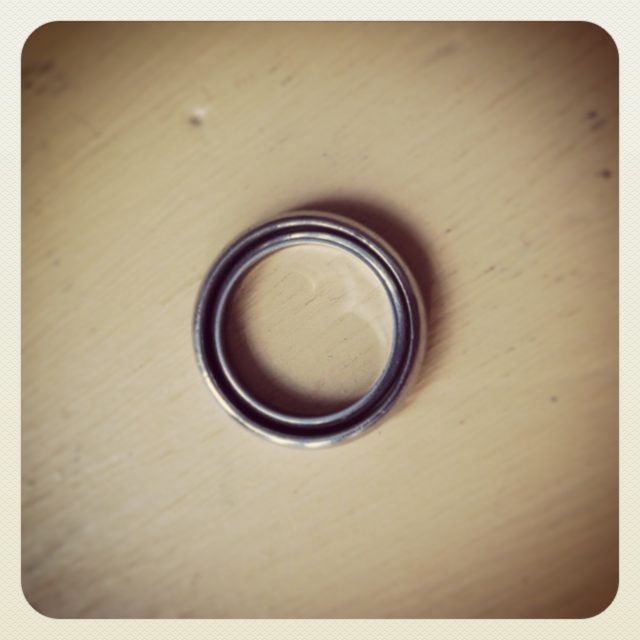 Seven years ago we planted a tree in our old yard. It was a Japanese maple, Michael's favorite. Our marriage had hit a crisis point, and while we did the necessary work to put our relationship back on track, that tree served as a symbol of our love and strength. As Michael patted the soil around the base of the tree, beads of sweat slowly slipping from his forehead to his shoulders, he said "if this tree survives, then so will we".
When I planned my move from the old apartment, I couldn't imagine leaving that Japanese maple prey to a new owner's like or dislikes. What if they decided to re-do the garden and toss the tree? My friend tracked down this organization that would find the tree a new home for a modest donation. Our Japanese maple was supposed to spend its days nestled among one of the city's community gardens. They were going to tell us where exactly, so the girls and I could go visit it. See, having had him cremated (his wishes), we have no place to escape to, where we can deposit some of our feelings of loss. Not that it ever leaves you, it's just that having a resting place allows loved ones to stop, reflect, yet remove themselves a little with each visit from the feeling of loss, if that makes any sense.
Right now, his ashes sit in a box next to my desk, a post-it note tacked to it that reads "JP don't forget me". Across the street from my current apartment, there's a large pot with a little Japanese maple like the fledgling one we planted, and it sends a pang to my heart. Every time I see a Japanese maple like the one that used to enjoy a shady corner in my old backyard, my loss feels heightened. Is my tree thriving, or is struggling to survive? When the tree was first removed by the New York Restoration Project in the winter of  2012 it was placed in a greenhouse because they said spring was a better time to plant it. Last time I checked in, I was told the tree was moved to a community garden, and they would get back to us with the exact location. Follow up phone calls and emails went unanswered. I'm sure to them it's just a tree, but to me it was so much more.
That Japanese maple was a symbol of our love, of our commitment to each other and the life we built together. I'm starting to come to peace with having lost track of the tree. It's out there somewhere. I just can't touch it, or feel it.
I can't see it.
But its roots are buried deep within my heart forever.
Music Pairing: Roadmovies by Bettie Serveert