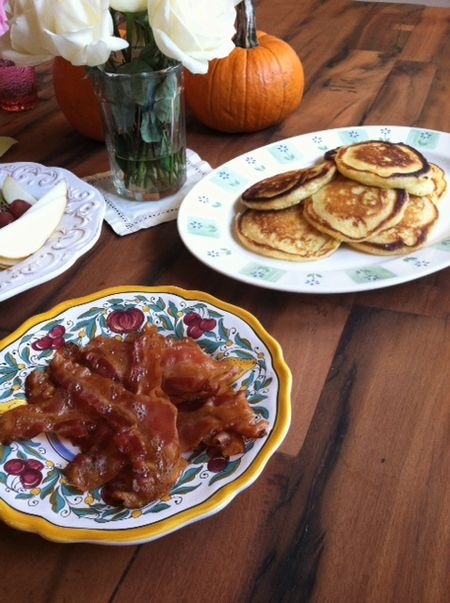 Today is 13 weeks since Mikey died. That's 91 days, or more than 2,000 hours. I still keep waiting to wake up, but as I've said before, I don't think that feeling will ever dissipate. I'm pretty sure it will become a dull ache, one day, but the place he holds in my heart will forever have a "reserved" sign engraved in it.
We're finally settled into our new home, just a few blocks from where Mikey and I first planted our roots together. The girls are in the same schools, and our dear friends are still close by. On all accounts, this move was the best of the both worlds. The proximity allows us to maintain our normal schedules and lives. This move was akin to a snake shedding its skin, the walls in which we lived are part of our old life. Those surroundings were holding us back from moving forward.
As I write, the girls are playing in their new sun-filled bedroom. The floors are covered with bright flowered rugs to bring some elements of the outdoors inside. My room has more light than I've had the privilege of enjoying in my home in 13 years. It's hard to not smile when you have this much light flowing through the windows.
As we head into a cold New York City winter, this sunlight will heal us. It will penetrate the heavy feeling in our hearts, and soothe our souls.
Our new space is smaller, but I like that feeling of coziness. I feel comforted being able to glance up from the kitchen counter as I mix pancake batter and see all my ducklings in a row. In this case smaller is better, much better. I've already made conscious decisions to free my life from a lot of the clutter and noise that existed in it before. I think many of us don't recognize how crowded our lives are with physical objects, or how your attention is pulled by this vast technologically driven world. Sometimes it takes a life-changing event to realize less is more—more fulfilling.
So, I've shed cluttered kitchen equipment—no microwave or toaster. I figure the extra few minutes it takes to melt butter on the stovetop for pancakes allows me to take an extra breath and reflect on the meal I'm about to make. Isabella loves toast, but I don't need a special appliance for that—my broiler does the job perfectly. These little things are helping me think more clearly, silly as they may seem.
I've also put myself on a technology diet too. I want to focus on the actual instead of the virtual right now. I'm so thankful for the deep, lasting friendships I've made from my blogging world, and want to spend more time cultivating them. I can only do this by making the deliberate decision to power down more often.
For now, I'm going to spend the rest of this quiet Sunday enjoying the sunshine with the girls. But first, I need to go clean up the dishes from this morning's breakfast you see up above. I hope everyone is finding time to enjoy the little moments, and hug those they love a little tighter, keep them a little closer.