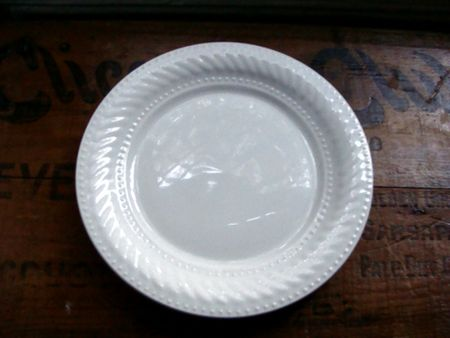 The last few days people near and far have reached out to wish me strength and peace as the Thanksgiving holiday approaches. It will be tough, no doubt, and if you want real honesty, I'm terrified of waking up that day.
Not because I'm afraid of the tears that will be inevitable.
Not because of the heartbreak I carry as if the Grand Canyon has settled in my chest.
I'm worried because I know I need to be strong to preserve the beauty and love that my girls have come to expect during what has always been one of my favorite seasons. Every year I watch the Macy's Thanksgiving Day Parade with them, and try as I might, there is no holding back the tears that slide down my face as Santa's sleigh pulls into Herald Square.
Silly for a grown woman to admit, I know.
I believe that kindness outweighs the misery in the world, and something about that dude in the red suit, tiny specs resting on his cherry-red nose fills me with comfort and calm. It renews my belief that we are all born good, it just depends on the chances we are given, and take, as the layers of our life unfold.
As we sit down to Thanksgiving dinner, instead of focusing on what we have lost, I will remind the girls of everything that enriches our lives. I will remind them to be thankful for the new warm blankets we just bought, for the apartment we now call home, for the love of friends and family.
And I will remind them that as cheated as we all feel, we must be thankful for having had Mikey in our lives, no matter how short the time felt. It will be hard for them to understand, I know. Heaven knows I don't "get-it" yet myself.
This year, as you plan your Thanksgiving meal, I'd like to ask everyone to take a moment and think about everything that you feel fortunate for in your life. Then, think about the millions of voids that will be on Thanksgiving tables around the country.
It may be someone like me, struggling with the loss of a husband or wife, but with the added worry of bills piling up. The Liz Logelin Foundation is there to help them.
Perhaps it's hope that someday, hopefully soon, a cure for pediatric cancer will be found. Join Gretchen and her family in honoring their son Liam's memory—the Glad company is matching donations up to $100,000, to Cookies for Kids' Cancer.*
And then, there are the empty plates that many families face because they cannot afford to feed themselves. For those men, women and children, I am very thankful that places like the Los Angeles Mission exist. I learned of it last year, when Diane and Todd created a moving video to highlight the work they are doing to help create more than just a meal—they are creating hope and a reason to keep on going each day. A donation of just $38.57 can help 19 people.
For those wishing they could help ease the heaviness in my heart this holiday season, please join me in making the world a better place. If you have a blog, write a post similar to this one, letting your readers, friends and family know how they can help make a difference.
Happy (early) Thanksgiving, and thank you for being such kind, caring people and joining me in my journey the last 102 days.
Disclosure: While I have no affiliation with Glad, I have been compensated by their parent company, Clorox, for my work as a spokesperson on the Love Your Veggies campaign.