homemade whole grain mustard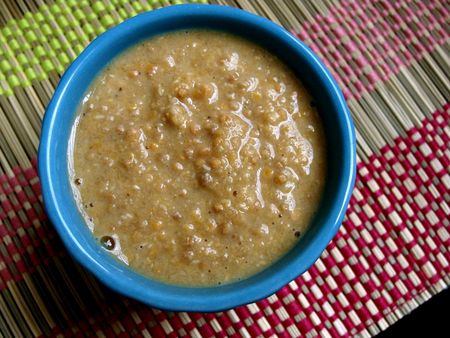 While shopping today, I had another one of those moments.
You know, the kind where insanity takes over and beats all reason and sense into the recesses of my mind.
I added mustard to my pantry shopping list after noticing there was just a teaspoon or two left in the jar. I've been quite happy with Maille for years. That was until today, when faced with forking over $3 for a jar, I decided to put the mustard seeds I had at home to good use.
I'd been meaning to make it ever since I came across the recipe in Heidi's new book Super Natural Every Day. By the way, this book has not left my countertop since the review proofs came in January. Now that it's officially released, you must scoop up a copy for yourself.
Well, rather than make my life easy and just buy the darn jar of Maille, as I've been doing for the last 10 years, I added homemade mustard to my "to make" list.
I can't report on the results just yet, since it takes two weeks to "cure", but that's not a worry. I figure the dining room set I'm whittling will be ready by then anyway.
New at Simple Scratch Cooking: salted molasses butter.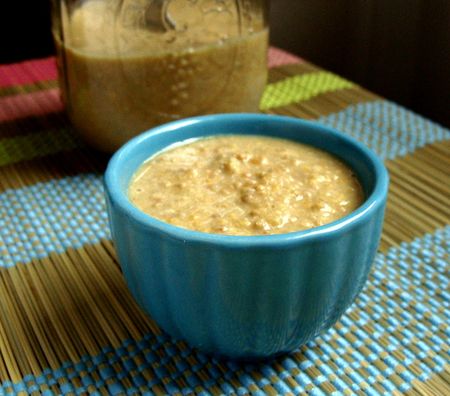 Homemade Whole Grain Mustard
adapted from Super Natural Every Day by Heidi Swanson (buy it here)
makes one cup
Heidi's recipe makes 2 cups, but since this was virgin terrritory (and my mustard seed turned out to be in short supply) I decided to halve it. I also didn't have champagne vinegar on hand, and thankfully my sanity returned in time to stop me from opening a bottle of real champagne to throw in a splash. Instead I let my olfactory senses lead the way and sniffed the vinegars I did have on hand, comparing the scent to that of the mustard left in the fridge, settling on a mix of white vinegar and sherry vinegar.
I also only had yellow mustard seeds, and while I miss the pretty darker hued flecks of the brown ones in my mustard, I'm confident this is going to be deliciously edible nonetheless.
One last note—my eyes have an internal auto-correct when I read the phrase "mortar and pestle" in a recipe. I used to own one, but after dusting it more than I actually used it, I finally gave it away. While I respect the subtle job a mortar and pestle deliver, it's just not an effective use of my time, so I gave the mustard seeds a whiz in the food processor to grind them.
I'd love if you all join me in this mustard-making journey. What say we all check back in two weeks and report our results?
Scant 1/3 cup (82 grams) yellow mustard seeds
1/4 cup (22 grams) mustard powder (I used Coleman's)
Scant 1/2 cup (115 ml) cold filtered water
2 tablespoons white vinegar
1 tablespoon sherry vinegar
2 tablespoons honey
3/4 teaspoons (4 grams) fine sea salt
Add the mustard seeds to a food processor and pulse until about 2/3 of the seeds are crushed.
In a small bowl, stir the mustard powder and water together with a fork. Pour in the vinegars, honey and salt, mixing well to combine. Stir in the mustard seeds. The mixture will look more like a slurry, but I trust Heidi when she says it will thicken in a few days.
Transfer to a jar, seal tightly and store in the fridge. Let the mustard "cure" for two weeks, then give it a taste and adjust the flavor with more honey, vinegar and/or salt, to your liking.