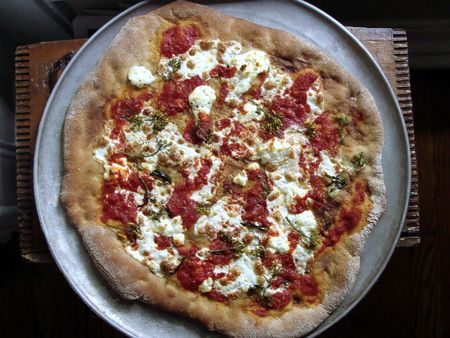 I had lunch with a friend yesterday and talk led to the book. You know the cookbook I'd like to write. It feels very strange putting that in print. I've kept this under wraps for so long, sharing my seeds of thought and proposal with only a few very close friends.
I guess I'm the superstitious type. I don't walk under ladders, the sight of brand-new unworn shoes on a table top gives me heart failure and no, I've never, ever opened an umbrella in the house (though it's really only supposed to be bad luck if you put over you head indoors).
Alas, talking about my aspirations for a book feels akin to jinxing it, yet I can't keep these thoughts to myself anymore. While I try to find the time to work on the book proposal, I'm also exploring another option—self publishing. It's okay, gasp. I know some of you will.
There are so many issues tied into the decision to go it alone, so to speak. Yes, self-publishing sounds great. Keep 70% of my sales—a big plus. Do all the design, writing, recipe testing, copy editing, layout, photography—um, wait. I have two kids, work fulltime and have a house and a marriage to nurture (don't ask what the laundry piles already look like).
And that's just to get the book produced.
There's the matter of getting an ISBN number, getting it into stores and the publicity. Sure publishers keep the bulk of your book sales, but once you start scratching the surface, you understand it's because they do most of the work to actually make it into a book.
Cookbooks are different animals than other non-fiction or fiction literature because in my opinion they should be visually driven. Once you add photography to the layout of the book, self-publishing seems to feel a little more daunting.Thinking about this all with a head cold that makes my noggin feel like a cement block on my shoulders doesn't help.
While I'm stuck on this carousel of questions, I'm curious to know what you all think. Stay the course and go pound the pavement for an agent? Screw the conventional system and go my own way? If you've self-published a photo-driven cookbook, care to share your experience with me?
In the meantime, it's Pizza Friday and school pick-up is looming. When the kid heard I was sick today, she nervously asked "but we're still having pizza tonight?". At least I have the answer to her pressing question. Yes, we're still having pizza (the dough is rising as I write)—here's the recipe in case you want to make it too.