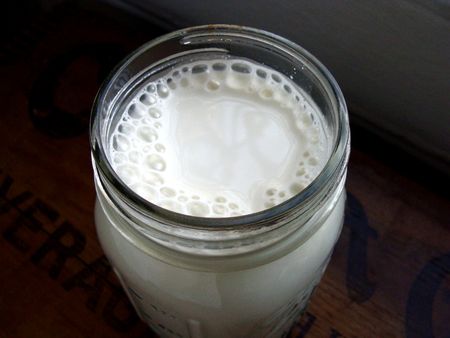 I kind of dove head first into something as 2011 ushered in. I alluded to it here and there. I made brief mention of it in my last post, but I guess I should make it super official and calm some fears, for now at least.
When my mother told me she loved my new site Simple Scratch Cooking, she also firmly said please don't stop posting here. We talk every day or two, or so I try. Truth is this place has become a sort of lifeline for us. She knows this is one place she can always find me without worry I'm busy working or juggling everything that comes with being a wife, mother and busy career gal.
It got me thinking about all of you too. A few people seemed to think Simple Scratch Cooking would replace In Jennie's Kitchen. Let me tell you now that I don't foresee that happening. This place is one where I can really sip my coffee and let out a huge sigh of relief. I almost feel at home here more so than the physical place I exist in.
The wee hours of the morning, where I wait for the water to boil and make a pot of French press—cold-brewed is my summer routine, and give into my new morning vice, homemade muesli with homemade vanilla yogurt. This little corner of the cyber world is my own personal Cheers.
If I can be selfish for a moment, In Jennie's Kitchen is about me. The recipes I share are a direct benefit to you all, and gosh knows I'm thankful, heck sometimes bewildered by the number of people who visit me here daily.
Simple Scratch Cooking is all about you guys. Of course my voice is there steering the ship, but really it's all about getting people curious in the kitchen. My hope is to one day get people to stop watching Worst Cooks in America and just jump in. Unlike the ridiculous challenges there, you won't find me "Frenching" a chicken breast. You'll find me making real, honest food that everyday people can accomplish.
The focus at Simple Scratch Cooking is on the recipes and tips to make homemade meals easy for everyone, regardless of skill level and time available. Like that almond milk you see above—made from scratch. Go check it and the semolina soda bread out—my variation on the oat soda bread I posted here earlier this week.
So there you have it. Rest assurred I'm not going any where. Ok, Mom?