vanilla bean syrup + homemade yogurt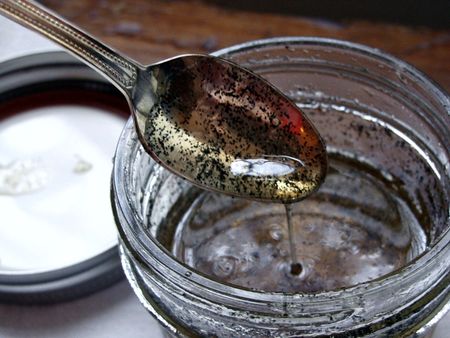 On any given week, there's a slew of cookbooks and box of gadgets outside our front stoop for people to help themselves. This makes me quite popular with the neighbors and passersby. After years of accruing appliances and gadgets, I'm learning to only hold onto the things I really use. Much of what I receive these days, comes way of samples sent for work, so parting with them really isn't with sweet sorrow. Either I test them and move on, or an item is so exceptional it makes the cut and gets much coveted countertop space. It's been my experience that anything not sitting right in my eye's view will idle away and collect dust.
Since we renovated our kitchen three years ago, I promised anything that didn't get play time within the last six months had to go, and I do a purge every few months to stick to that rule. Which brings me back to needing my essentials out on the countertop. Except for taking down the pasta maker which sits right above the stove or hauling out the pressure cooker which sits happily on a shelf in the pantry, I find it completely annoying to go digging for an appliance just to make a recipe. Time has taught me there's usually more than one way to get equally successful results.
And time is really all you need to make your own yogurt, assuming you have an oven with a light inside. It's incredibly easy, and I can't believe I let not owning a yogurt maker stop me from doing this for years. After my first taste, I knew I'd never go back to the store-bought stuff. My girls, however, felt a little differently. Try as I might with fruit fresh fruit purees, they stand firm in their love for vanilla yogurt.
My dilemma was partially fixed a few weeks ago while cleaning out the baking pantry. I came across a jar of Nielsen-Massey vanilla bean paste. I added some to my homemade yogurt and problem was solved. Almost.
I'm a big fan of Nielsen-Massey products, but that vanilla bean paste, well it's pricey. I just knew there had to be a less-expensive way to making homemade yogurt. And so, this recipe for vanilla bean syrup was born. You can adjust the flavor to your preference—I find a few drops is all my yogurt needs to satisfy the girls. A dollop does wonders to elevate homemade muesli. And don't forget I drizzled it over those maple syrup poached peaches too.
Ready for one more sweet surprise? Mix some syrup with seltzer, add a drop or two of fresh squeezed lemon juice and you've got homemade cream soda. Of course now the Mr. wants me to make root beer, so it's back to the cutting board, yet again.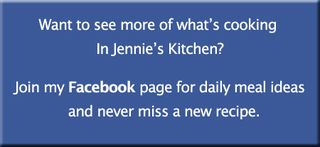 homemade vanilla bean syrup
makes a 1/2 pint
Making simple syrup is a snap in the microwave, but fi you prefer to do this on the stove top, then combine the water & sugar in a small pot, bring to a boil and let simmer for 1 to 2 minute until the sugar is completely dissolved. Proceed with adding the vanilla beans and extract as directed in the recipe below.
1/4 cup water
1/4 cup sugar
1 whole vanilla bean, split lengthwise & seeds scraped
1/2 teaspoon pure vanilla extract
Combine water and sugar in a microwave-safe glass cup. Cook on HIGH for 3 minutes. Pour ino a clean, glass canning jar and stir in the vanilla bean seeds and extract. Keep uncovered until completely cooled, then screw on top and and let steep for a day or two. May be stored at room temperature for up to two weeks.
Note: This recipe is based on using a 1000 watt microwave oven.
Homemade Yogurt
Makes about one quart
Besides the world of flavor you'll experience, cooking from scratch is a real budget saver. Some recipes like homemade yogurt actually let you multi-task your sleeping hours too. All the work is done overnight, and no fancy gadgets are needed. Yes, there are yogurt makers on the market. Some people have even used their slow cookers. There's one appliance, though, that most of us all already have—an oven. Simply using the light in your oven, creates the perfect setting to make yogurt.

This recipe makes an American-style yogurt. If you prefer a thicker, Greek-style texture, place a piece of cheesecloth in a strainer, then set the strainer over a bowl. Pour the yogurt into the strainer, let it sit overnight in the refrigerator and get ready to wake up to homemade Greek yogurt.
2 cups whole or 2% milk
3 tablespoons plain American-style yogurt
1 quart sterilized glass mason jar, with ring and lid
Instant read thermometer
Turn the light on inside your oven to "preheat" it 30 minutes before starting.
Pour milk into a 2-quart pot and heat over low flame until it reaches 170ºF. Remove from stove and let sit until it cools to between 105ºF and 110ºF.
Meanwhile, set the yogurt out in a small dish to let it come to room temperature (about 70ºF).
Stir the yogurt into the cooled milk, and pour into the mason jar. Cover and screw on top. Place jar on a rimmed baking sheet and place on the center rack of the oven for 8 to 10 hours. Stir, then store in refrigerator for up to one week.