brown butter pear & meyer lemon muffins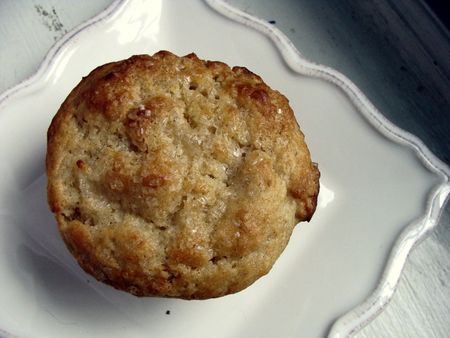 Foodie, but not a food snob.
That's the description below Aggie's name on her twitter profile. The words have been ricocheting through my brain for a few days now.
Food, like poetry is very subjective. Perhaps this is why Mark Bittman always gets under my skin. Sure he has great recipes, but all of his lead ins seem to negate, sometimes downright insult, something someone else likes as a means to justify why he's created a particular recipe.
Take his recent article—"the common pancake is little more than a vehicle for maple syrup. Without that and careful browning in butter, it's a total bore". Isabella would certainly disagree with that statement, as I'm sure Liza would too. Perhaps I'm too literal, but I find it much better to just skip to the recipes in his column, rathen than get all riled up.
I'm not sure how I got onto this tangent, now at least. I should've saved it for the pancake post coming next week–I've been working on my own whole grain pancakes, that are easy, require nothing exotic and promise to keep you all awake past the first cup of coffee.
Oh yes, I remember how I got here. I was thinking of how people make assumptions when you work in food, be it quick-service or fine dining. You immediately fall into a certain taste profile, and when you step out of character, it shocks people.
For years, I never really understood the fascination with meyer lemons. It is likely related to my sensitivity to anything with a floral or perfume-like aroma. Fresh-cut flowers, much as I love them, aggravate my allergies and incite migraine-like headaches. The only scent I've ever been able to tolerate was the one from Coty lipstick—the one my nana used to wear. I don't even know if they still make the brand, but one whiff and I'm whisked back over 30 years to a time when she was still alive.
Meyer lemons have never given me that sensation. They're one of those foods I find more romantic in thought. They're also awfully expensive, so not something I generally buy on impulse unless I have a specific plan.
Generally is the operative word, because buying them on impulse is exactly what I did last weekend. I then watched them lounge in the fruit basket, wondering what to do with them. Had I known Winnie was making meyer lemon curd and frozen yogurt my dilemma might have been solved quicker.
Although, this recipe might not have come to be.
Once I decided to make muffins, there were a few big decisions. Olive oil muffins or a butter-based batter? My biscuit-muffin technique won out.
Maybe some apples? Nah—I'm starting to get apple fatigue. It's the only in-season local fruit we've had for the last few months.
Pears—yes! Make that two in-season fruits we have right now. I'm not a big fan of raw pears, so sauteeing them in brown butter seemed perfectly normal. And that's where the meyer lemons come in to play. That subtle floral note is a delicate balance to cut through the richness of the nutty butter. The pear's natural sweetness shines too, meaning the whole recipe only needs 1/3 cup of sugar—not bad for one dozen muffins.
So, if you like meyer lemons, then you will love this recipe. If you don't, then feel free to swa in regular lemons. I think oranges would even work nicely. Remember, you're cooking for yourself, and that's the opinion that matters most.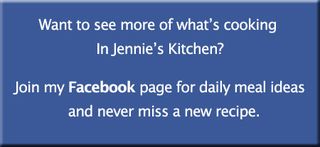 brown butter pear & meyer lemon muffins
makes one dozen
1 bartlett pear, peeled, cored & diced fine
7 tablespoons (3.5 ounces) of very cold butter
Freshly grated zest and juice of 1 Meyer lemon
1 cup (4.5 ounces) unbleached all purpose flour
3/4 cup (3.5 ounces) whole wheat pastry flour
1 tablespoon (15 grams) baking powder
1/4 (1 gram) teaspoon baking soda
1/4 (1 gram) teaspoon coarse salt
1/3 cup (2.5 ounces) natural cane sugar
1 1/4 cups (280 ml) buttermilk
2 teaspoons (10 grams) coarse sugar, for sprinkling (optional)
Preheat oven to 400ºF. Grease one 12-cup standard size muffin tin or fit with paper liners; set aside.
In a small skillet, melt 1 tablespoon of butter over medium-high heat until it becomes golden and releases a nutty aroma. Add the pears and zest. Saute 1 to 2 minutes. Stir in the lemon juice and let cook until bubbly and pears are just tender, about 1 more minute. Remove from heat and set aside to cool while you prepare the batter.
In a deep bowl, whisk together the flours, granulated sugar, baking powder, baking soda and salt. Cut the remaining butter into tiny bits and it to the flour mixture. Using a pastry blender, or your fingers (my preferred method), blend until it forms a sandy-looking mixture.
Pour in the buttermilk and stir, using a wooden spoon or rubber spatula, until just mixed and there are no visible traces of flour. Gently stir in the cooled pear mixture. Spoon into the prepared muffin tins and sprinkle tops with an even amount of coarse sugar, if desired.
Bake 20 minutes, until tops are golden and a skewer inserted comes out clean (it's okay if there's pear juice on it). Remove from oven and let cool 5 to 10 minutes in the tin (don't worry they won't get soggy), then transfer to a wire rack to cool completely before serving.