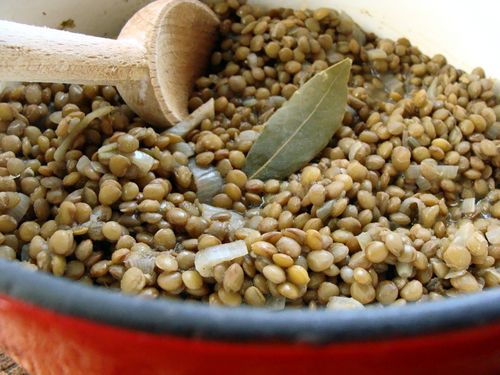 I'm stressed and it seems almost insurmountable this week. Our tax appointment with the accountant is imminent and this is where my non-organizational skills become an issue. There's lots of paperwork to be coordinated and receipts to be calculated. Thankfully, that's done but it's now a hodgepodge of piles tucked away in the dark hole of a desk that doubles as my office. I use that term lightly and one day dream of having a real home office. But I have an amazing kitchen to work in, so there's always something good to balance out every con, right?
This is also a busy work week, lots of events and appointments which means I'll be making up time at night after the kids are tucked in. It also coincides with my pledge to Huff Post's Week of Eating In Challenge. Normally I wouldn't break a sweat about preparing homecooked meals for seven days straight. It's something I enjoy so much, I decided to build a career based on it. This week, though, is what is giving this challenge its fuel. On a week this busy, I'd be tempted to order take-out or pick up a roasted chicken from the local gourmet market at least once or twice for a quick, time-saving dinner solution.
Yet, I made this pledge, and while none of you would have been the wiser, I need to stick to this goal for myself. I'm not trying to be Superwoman, though the Mr. would undoubtedly disagree. The real reason is that a homecooked meal centers me. It brings me down to earth and makes me feel connected. In some ways it's the one thing I can be certain of retaining control over. A few deep breaths, a little more planning than usual and a well-stocked pantry will make this week a delicious one indeed.
This theory was proved Sunday afternoon. After a whirlwind day, I settled into the kitchen to make some meatballs and marinara sauce. The house was quiet—the kids at the park with the Mr., and the simple act of peeling garlic was akin to taking a deep breath. As the papery skin fell from each clove, I felt an exhale. The scent of garlic popping in shimmering olive oil tickled my senses into submission. Cooking is exactly what I will need to stay on track this week.
There's also the cost factor. If more people read food labels, they would realize there is a hefty price tag to pay for convenience food. Take 100% freeze-dried apples for example. I was tempted to pick them up as a quick snack for the kids this week. The ingredients are 100% fruit, simply freeze dried to naturally preserve them for later enjoyment, right? Well, a closer look tells you they are a product of China. It just makes no sense when apples are abundant at my local farmers' market and I can make oven-dried ones in my own kitchen. I'm also supporting local agriculture while saving a bit of money, space in the landfill from all the cardboard and foil pouches and the international shipping. And while, I know there won't be time to make those apple chips this week, my kids will not starve. They'll just have to settle for some slices of fresh apple instead for the next seven days—sounds reminiscent of the age old want vs. need battle to me. Something we should all ponder when we see the contents of our shopping cart.
I don't mean to preach. Really, I understand we all lead different lives and to be quite honest, what really matters most is that more people get back to the stove. I just wanted you all to know that even when it looks easy, it isn't. Choices are never easy. I constantly feel like I could be doing more for my girls, the environment, the world in general. Sometimes the choices and responsibility that comes with them feels paralyzing. So, the next time you feel yourself sinking in the sea of decisions, take comfort in knowing we are all in this together.
One solution I do have for this week is lentils. Unlike most beans, they don't require an overnight soak, cook fast and are much cheaper and more flavorful than their canned counterpart. They're also a good protein alternative to meat if you're working with a tight budget, are vegetarian or want to make meatless versions of your favorite meals. I'll be making a big pot to use as a base for some quick cooking meals this week, like veggie burgers and those vegetarian lentil-ricotta "meatballs" you see below—recipes coming soon. I even use them in place of pinto beans and make refried lentils on taco night. As for the rest of this week, I'll just stick with that one day at a time motto and see how it all unfolds.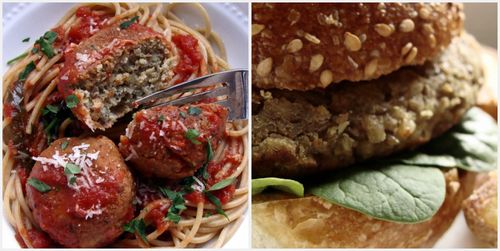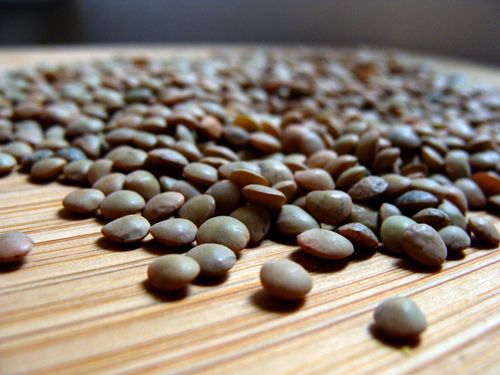 This recipe is now part of my new site, Simmering. It can be found here.
Posts are free for everyone to read. Recipes are for paid subscribers only.