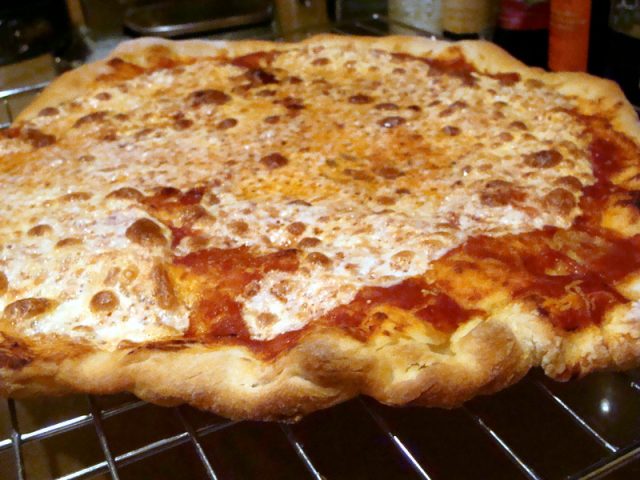 I'm easing into the New Year with some photos of last night's dinner. I've been making pizza for over 15 years, and there's always room to learn a few new tricks. While I live right across the street from the infamous Lucali's, I haven't dined there in about two years. Why pay $24 for a pie when I can come pretty darn close to recreating the results in my own kitchen?
I used this recipe but nixed the food processor and decided to mix the dough, using 2 cups of the flour, in a bowl with a wooden spoon. I kneaded in the remaining flour, and what a wonderful way to relax it proved to be. I know no-knead dough is all the craze right now, but frankly, I loved connecting with my meal in such a primal way.
The other change I made was using parchment paper to transfer the pie onto my preheated pizza stones. My pizza peel broke a few months back and I haven't had the chance to replace it. A few more things that elevated our pizza and Looney Tunes night: a 500º oven, instead of the usual 425º, fresh mozzarella and a sprinkle of kosher salt over the topping. I also couldn't resist taking more than one picture for Project 365.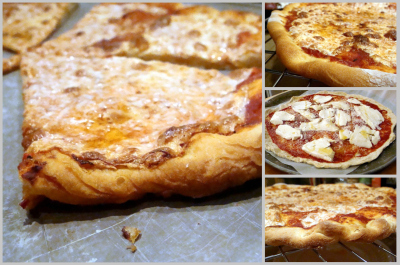 Happy New Year folks. Here's to a delicious 2010.