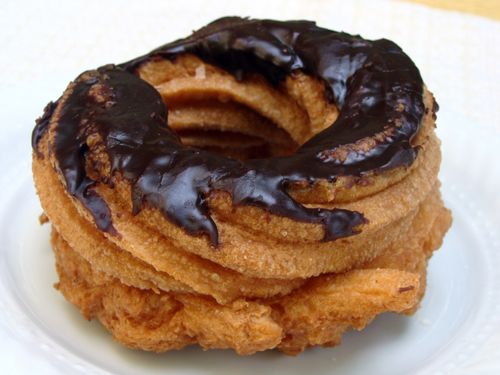 The last few days have been tough for the Mr. It's a week ago today that Sam the cat passed away. Today he took IRP to the Prospect Zoo leaving me to deal with the little one. The good thing about a 14 month old is they go wherever you want, so I called my mom and asked if she wanted to make a journey to Peter Pan Donut & Pastry Shop in Williamsburg. I'd heard a lot about this fried dough mecca but it wasn't until I read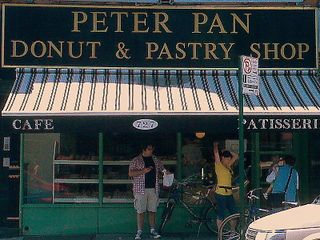 Edible Brooklyn's Winter 2007 issue that I finally got in the car to see what all the hubbub was about. It's been an addictive relationship ever since. EB's article talks about the warm atmosphere local's have come to expect—I've yet to experience it. The young Eastern European gals barely smile, though going in with a cute baby is a definite ice breaker, but this is one case where service with a smile isn't high on my list of priorities. I'd take a punch to the gut if that was the only way to get a hold of their jelly donuts. Do you see the amount of filling oozing from the one below?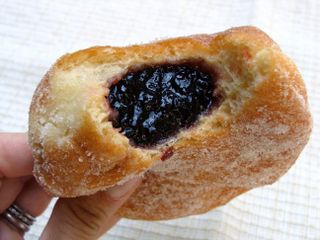 Today's visit revealed a new variety: red velvet. As Ilina over at Dirt & Noise said after spending three days with me in Chicago (and watching me squeal with joy at the sight of White Lily flour), I'm a southern girl at heart, so I was a sucker and bought one. It had a hint of cocoa flavor and a beautiful ruby red color inside.
Peter Pan also makes their own donut holes. We got there late for a Saturday—12:30pm, so missed the cream, jelly, and apple pie filled ones, but the baby was happy to munch on a sugar-raised ball. It had been a while since my last visit, so I made the ultimate sacrifice to my waistline and taste-tested a lot of flavors for all of you. As always Peter Pan's donuts leave a lasting impression on your taste buds, and I'm talking a good one, not the comb the medicine cabinet for TUMS kind.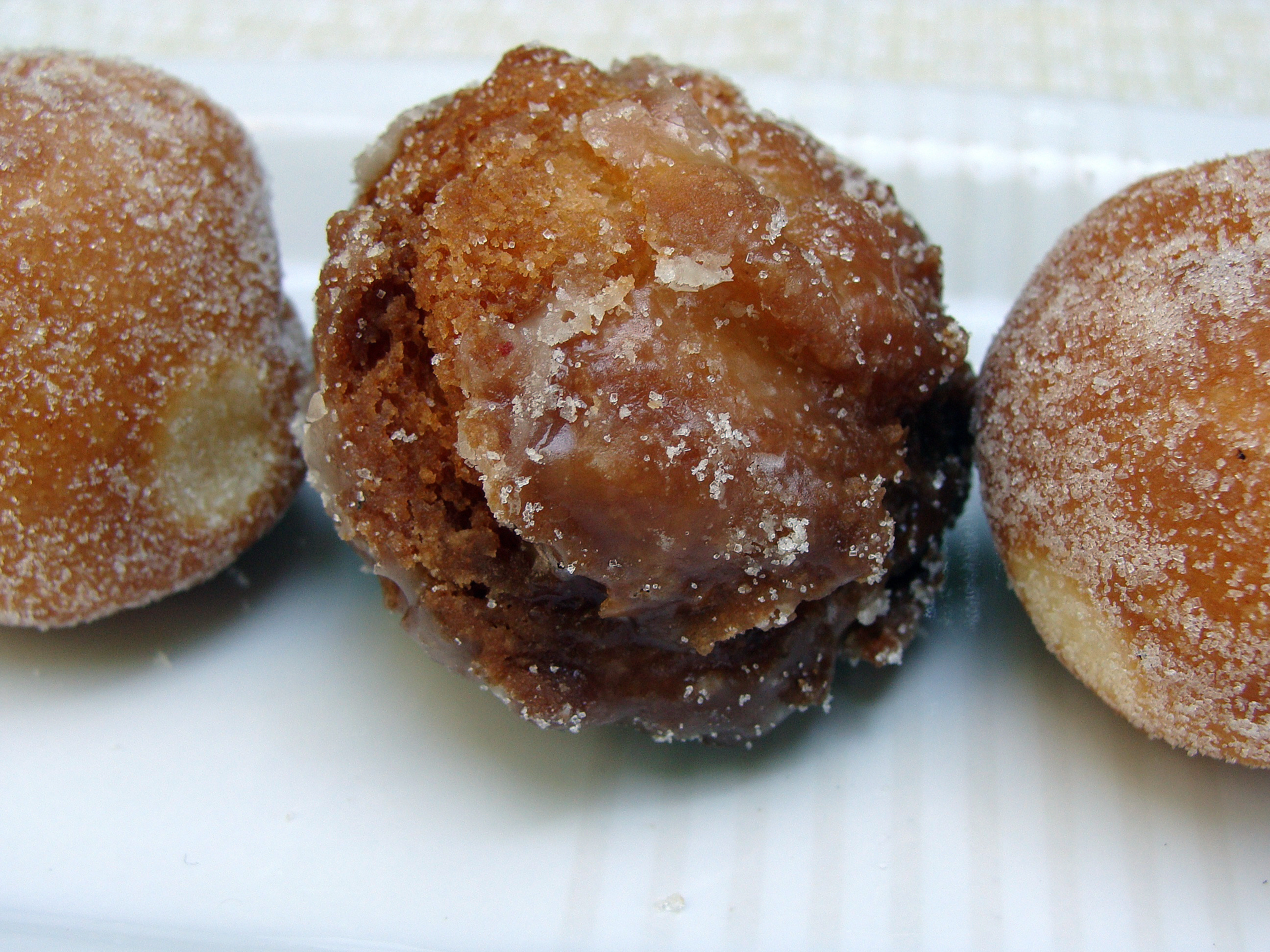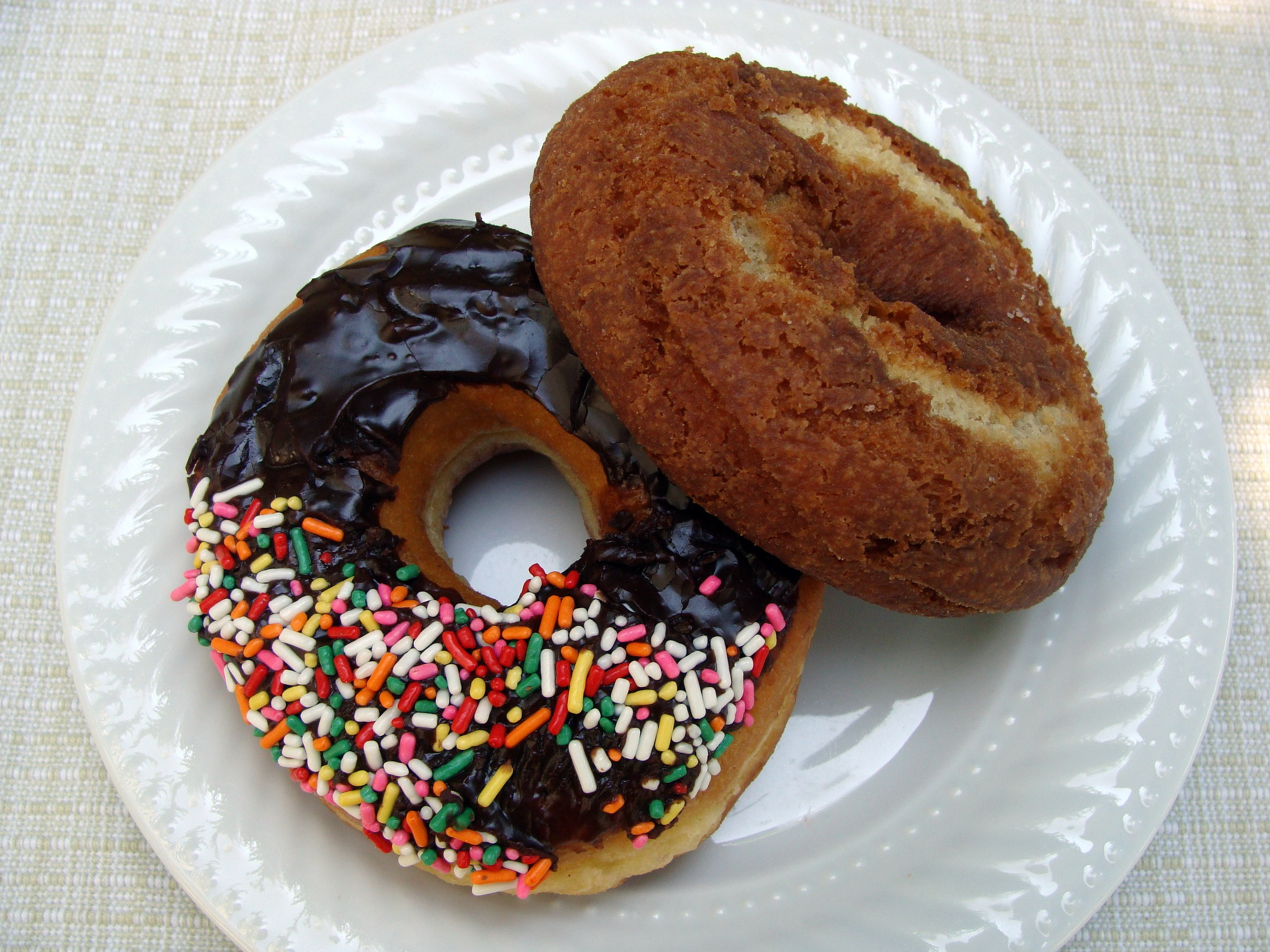 Of course I forgot my camera and realized it as soon as I got out of the car, so pardon the appearance of the store photos. And if you want better ones, then call research and development and get in the car or hop on the L train (grey line for tourists) and visit Peter Pan for yourself at 727 Manhattan Avenue. Now I've got to run a few laps and get ready for a bagel brunch with friends tomorrow. Only the best will do, so I'm heading to the Kosher Bagel Hole on Coney Island Avenue in Borough Park.