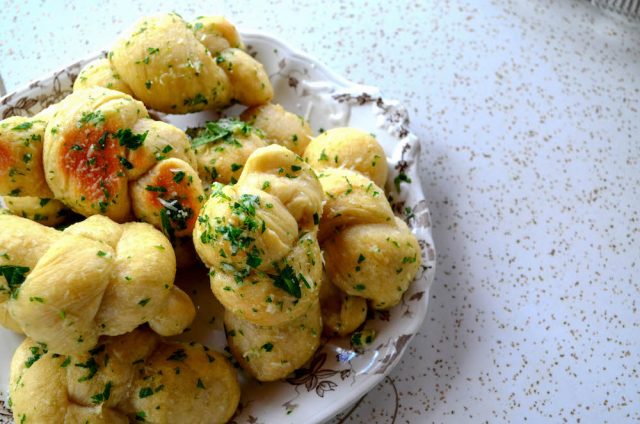 It felt like a blessing to have stayed healthy for three whole weeks while we were in Europe, so I suppose I shouldn't complain too much about the sniffles and scratchy throats some of us are feeling right now. Last night, I made an elixir of fresh squeezed clementine and lemon juices with ginger & turmeric to help get us feeling right again. I've also resorted to making these Homemade Garlic Knots.
I can't think of a better way to get my kids to eat loads of freshly chopped garlic. And when one is fighting germs, calories and fat are non-existent, yes?
I've been thinking a lot of about our diets, well, mine specifically. There are so many super cures out there for weight loss, and healthy lifestyles. I stand by the changes I made to my own eating habits the last three months of 2016. It helped me feel better from the inside out, and jumpstarted some much needed  weight loss (a side effect, not initial goal).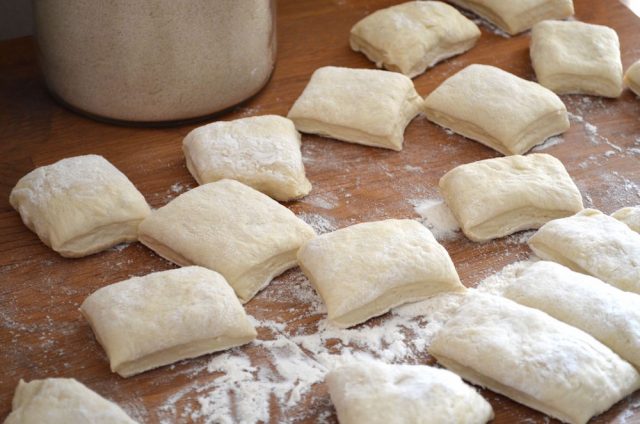 After three weeks of enjoying lots of pastries, bread, and wine, I came back having gained not.one.single pound. I also didn't feel weighed down or sluggish; my stomach didn't rebel against milk in lattes, or red wine with dinner. It's got me thinking a lot about the ingredients we have available here in the U.S.
Click here for the best pizza recipes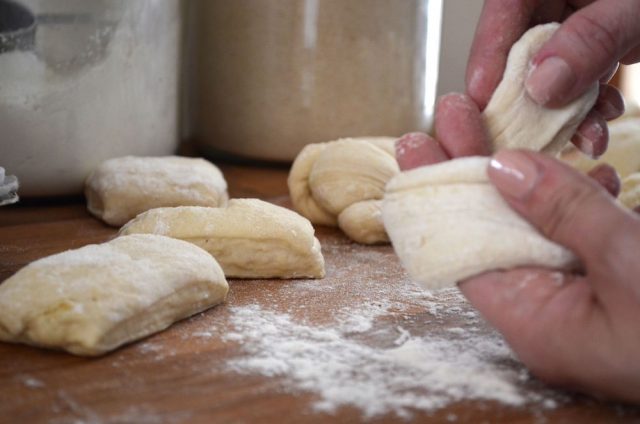 I put a lot of care into the ingredients I buy, and cook mostly everything from scratch. I'll be curious to see how my body feels again with U.S. grown wheat. Living in cities for three weeks meant I was also on my feet a lot more than when I'm back home in upstate New York. We're talking an average of 10,000+ steps a day. It reinforced just how much I miss walking, and hate driving every place.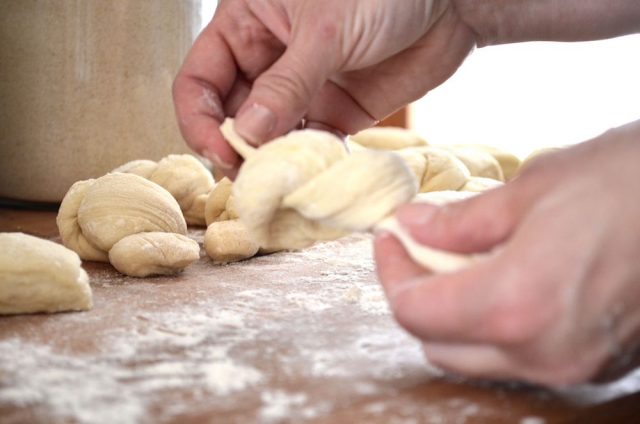 On that note, I'm going to bundle up (it's 15ºF here), and go take a long walk along the reservoir. Before I go, here's my recipe for Homemade Garlic Knots, also known as my Italian-American cure for the common cold.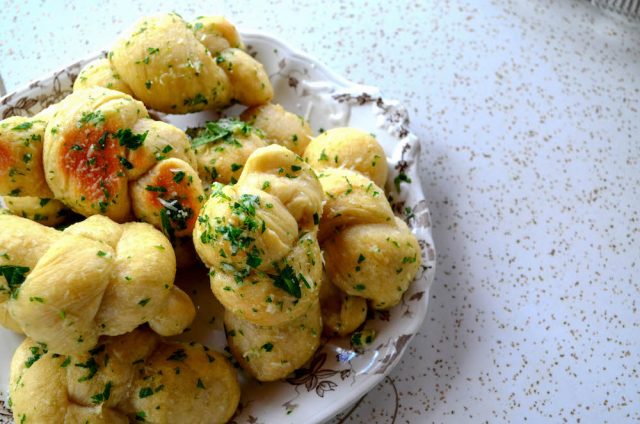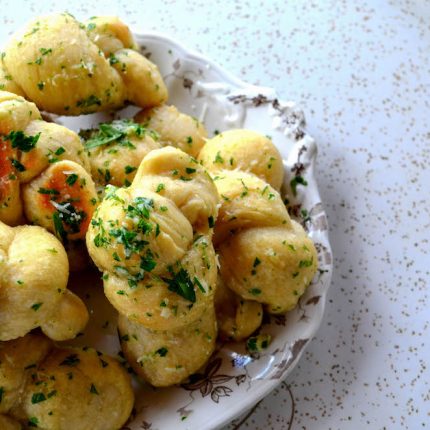 Homemade Garlic Knots
Most pizza joints make batches of garlic knots earlier in the day, and reheat them when you order. There's a place in Woodstock that shapes and bakes them to order, but they come 12 to an order—too much for us to ever finish. It was just the push I needed to finally make them at home. You can also plan ahead for your next craving and freeze the shaped knots (skip the rising time). Let them thaw in the fridge overnight (they'll proof as they defrost), then bake and season as directed. My kiddos like the taste of melted butter better than olive oil, but feel free to use oil if you want a healthier fat. I suppose you can also try swapping in
my vegan parmesan
here. I've never done so, so please share your thoughts if you do.
Ingredients
For the dough

3

cups

415 grams bread flour, plus more as needed

1 1/2

teaspoons

6 grams active dry yeast

1

teaspoon

6 grams fine sea salt

1

cup

237 ml warm water

Olive oil

to coat the bowl & brush the knots

For the seasoning

4

tablespoons

56 grams butter, melted (or swap in olive oil)

4

garlic cloves

Handful of fresh flat-leaf parsley

chopped fine

1/4

cup

25 grams grated Pecorino-locatelli cheese
Instructions
Make the dough: In a deep bowl, whisk together 2 1/2 cups of the flour, the yeast, and salt. Add the water. Using a wooden spoon, stir it together until it forms a wet, sticky dough. Sprinkle the remaining flour onto a clean counter or large cutting board. Dump the dough out onto the board and knead in the flour until the dough is smooth and soft, but not tacky or sticky—you may not need all of it or you may need a little extra depending on the humidity level in your kitchen.

Dab a bit of olive oil on a paper towel and wipe it around the inside of a deep a glass or ceramic bowl, cover tightly with plastic wrap, and place in a warm spot until doubled in volume (1 to 1 1/2 hours).

Line a sheet pan with parchment paper.

Once it's doubled in volume, sprinkle some flour, on a counter or cutting board. Turn the dough onto the surface and gently knead it once or twice to deflate the dough. Divide the dough into 16 equal pieces. Roll each ball into a 5-inch (12-cm) long rope. Tie the rope into a knot. Place the knots on the baking pan, and brush them with a bit of oil (this is to prevent the plastic wrap from sticking). Cover pan tightly with plastic wrap. Let rise until doubled in size (about 30 minutes).

Preheat the oven to 425F.

When the knots are ready, bake 15 minutes, until golden. Transfer the hot-out-of-the-oven knots to a deep heatproof bowl. Add all of the seasoning ingredients, and toss until well coated. Serve hot.
SaveSave
SaveSave