18 Hours in NYC | Thankful Thursdays 10.27.2016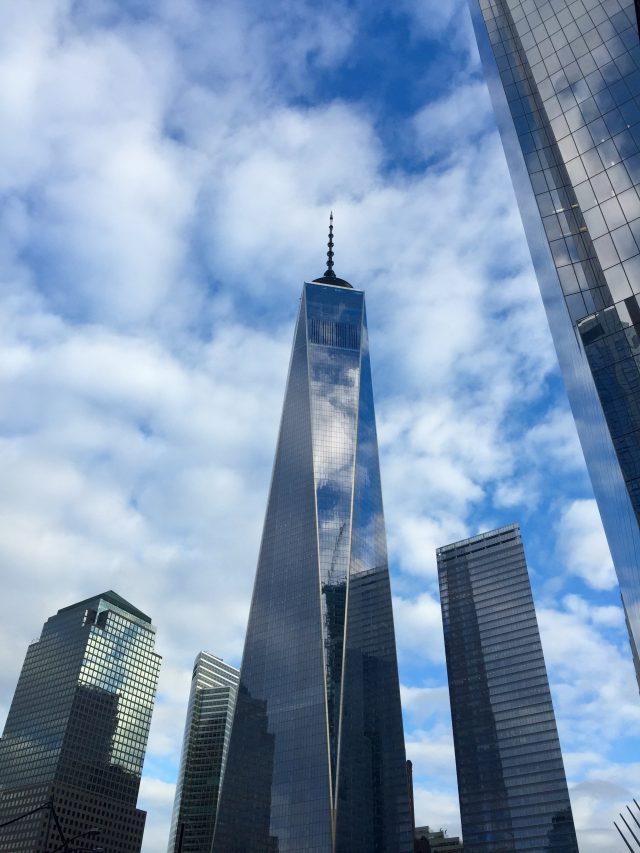 "You're more calm". Those are the words that stuck with me. She said them to me as we stood in the bathroom, talking, savoring every second of the six waking hours we had together. It began with a text one week ago—"I might be in NYC the night of 10/24″. A few texts with my sitter, then three trains and a few hours of travel, and there we were hugging in the hotel lobby of the Ritz Carlton in Battery Park City on Monday night. Gina is one of those best friends everyone deserves.
Though we live on opposite coasts, separated by a few thousand miles, it didn't seem like two and a half years had passed since we last saw each other. We talk about once a month, her keen sense of always knowing when I need a virtual hug translating into a random text at the most perfect moments. Surprise packages to and fro. They're reminders that distance only separates you if you let it.
It feels like a dream of sorts. If we both didn't have commitments the next day, there's no doubt we might've stayed up talking the whole night through. As we watched dawn rise over the Statue of Liberty, and exchanged a few last hugs, our fleeting time came to an end. And just like that she got off at the second floor to attend meetings. I made my way two miles, on foot, to see my hair stylist of 20 years for a cut and color.
It felt so decadent for a Tuesday morning, especially the stop along the way at Arcade Bakery for the most amazing croissant I've ever tasted. Light as cotton candy. How did they manage to work such magic with layers of laminated dough? Oh, and I got a demi-baguette, too. Thank heavens no one watches as you tear into a loaf of bread with your teeth while walking down the street in NYC.
So, yes, I splurged a little a lot with my eating habits on Tuesday, too.
As my Amtrak train shuttled up alongside the Hudson River, I watched the trees, and thought about all the beauty I get to call home. I love NYC, my city, but I love my home even more these days. I think that's the calm she sensed when we were chatting in the bathroom. Jorge, my hair stylist, mentioned it, too.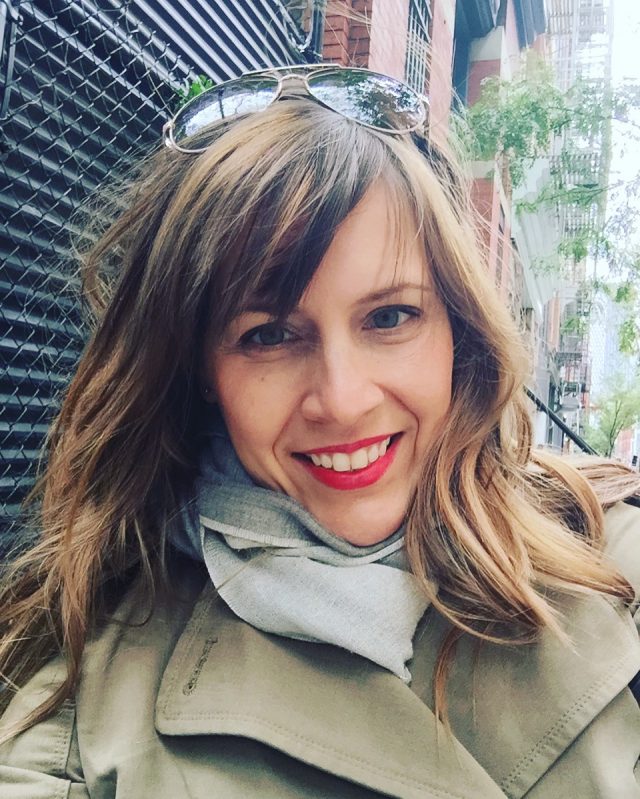 It's taken five years, love found, and lost again, plus many personal and professional trials, but I feel a deep sense of peace. I'm going to try and hold onto that as we enter the holidays (yell at me all you want, but you know they're right around the corner).
I drove from the Amtrak station to Hudson, NY to pick the girls up from Kite's Nest, where they attend a mobile classroom every Tuesday. We all squealed and hugged when their van pulled in. It was only a night a way, less than 24 hours, but man, we all ached to see each other. I'm laughing as I write this, remembering what Isabella told me about their hike that day.
It was only 5 miles along the Huckleberry Point Trail (says the girl who was eating croissants & getting her hair done), but it almost did Isabella in. They love living in the country, but she's more like April from Parks & Recreations than adventure girl in the wild. So, when she casually said, "I fell on the way down, but I didn't care because I figured it might get me to van faster", I laughed so hard I almost cried. That's my girl. She was really okay, just tired toes by the end of the day, no worse for wear, really.
After all, we're Perillo Girls, and we always bounce back, sometimes without even realizing it.