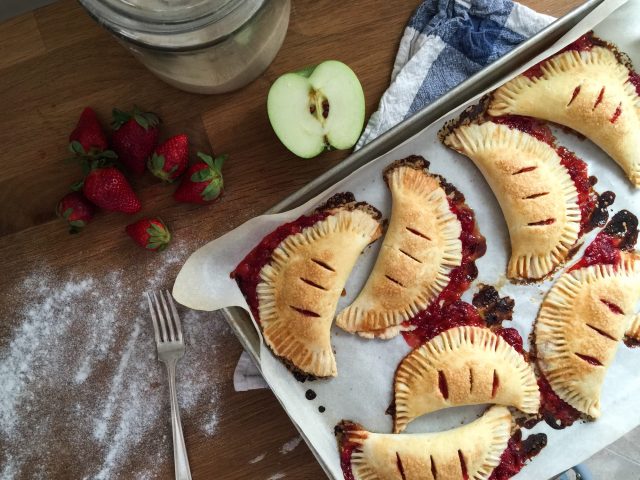 There's so much to catch up on, but first we need to talk about pie. One of the things I love about eating seasonally is the excitement that comes with the arrival of strawberries. Sure, I've been known to sneak them out of season, but I always regret it. Come May, one whiff of a freshly picked strawberry is enough to bring me to my knees.
I've had this jet lagged feeling since returning from Florida on Saturday evening which makes no sense. I mean, I didn't even change time zones. Still, I didn't let that stop me from hitting the farmers' market on Sunday morning. I'd seen strawberries strewn across Instagram from the Dupont Circle market the week before. There was no way I was going to miss one more week of what is always a shorter season than I wish.
If you bought last spring's issue of Simple Scratch Cooking, then these pies undoubtedly look familiar. They graced the cover (and my belly!). I showed up at Woodstock Day School with a tray of them last year, and let's just say, I was quite the popular mom that day. My original plan for this week's haul was strawberry pie. Much as I love hand pies, there's something borderline romantic about a whole fruit pie, where the filling is thickened just so that it quivers in place, threatening to ooze out, but maintaining it's composure when cut. I like to think of this kind of pie as a more mature love, restrained from years of experience.
Well, my plans for a whole pie were thwarted by my over zealousness. My friend was visiting to help get started with the move next month. Rosemary is amazing when it comes to organizing a move, and honestly, if I never move again after this, it'll be too soon. She's helped me get through the last few, and with me being gone last week for the girls' birthday trip, it was perfect timing to have her come and start the packing process. I left a small pile of things on the stove, labeled "do not pack", and told her she could wrap up the rest. She asked a few times, are you sure there's nothing else you need? Of course I said "nope".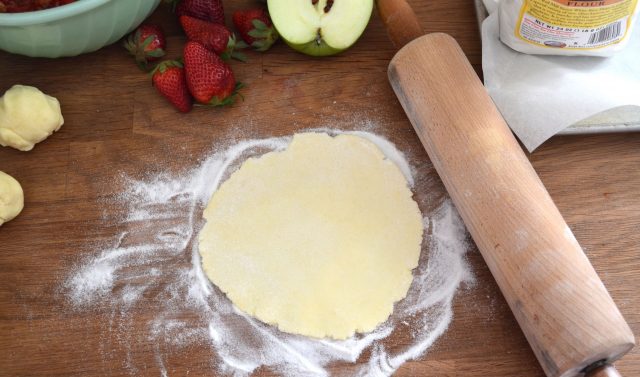 And then I came home to make pie, and guess what I forgot to leave out? Yep, the pie plate. Thankfully, I remembered hand pies were an easy work around (and a rather neat one, too). I love the way hand pies are self contained, and portable. They're a delightful breakfast on the go, as I run, coffee in hand to the garage to drive the kids to school. Be sure to read the recipe headnotes for a handy tip on keeping your freezer stocked with hand pies long after strawberry season is over. As for me, I'm going to tackle the mound of work that piled up from last week. Hope everyone's week is off to a peaceful (and delicious) start!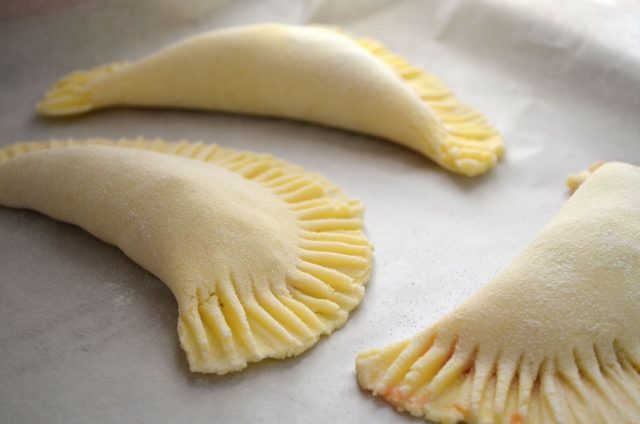 This recipe is now part of my new site, Simmering. It can be found here.
Posts are free for everyone to read. Recipes are for paid subscribers only.