Going Bananas: Burnt Caramel Gelato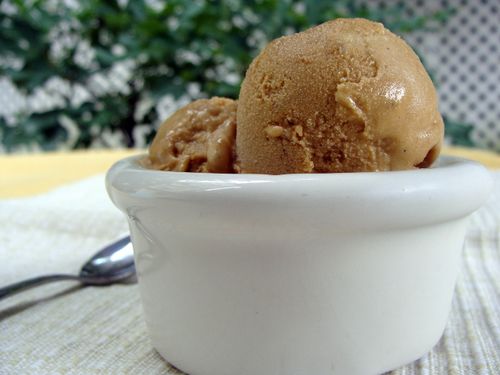 I've already mentioned the Mr. is the head ice cream maker here. He gets quite territorial when I pull out the machine but a few weeks ago there was no avoiding it—Cuisinart asked me to create some ice cream recipes for them. Why burnt caramel and why gelato? Well, it started with a glance at the lone banana sitting on my kitchen counter. I was in an ice cream-making mood and mulling over some flavor ideas. And that banana kept creeping into my thoughts. I flipped through some cookbooks for inspiration and came across a recipe for caramel ice cream. It got my attention but felt like it needed a companion – coffee beans, or chocolate chips. But that banana kept staring at me. Stuck with caramel and bananas on the brain, my mind drifted to bananas foster.
I diced up the banana and sautéed it in some sugar. After the pieces became gooey and caramelized I set them aside and went to work on a burnt caramel base for the gelato. In went  a fresh vanilla bean (I stock-piled some on my
last trip to the Atlantic Spice Company in Cape Cod and will be buying  more when I get there next week), but you can substitute one teaspoon of vanilla extract.
The day I made this it was brutally hot outside. I felt so bad for the gal delivering some work samples to my home office…in Brooklyn, that I gave her some gelato to cool off for the trip back to the city. The UPS guy would've been so jealous if he knew.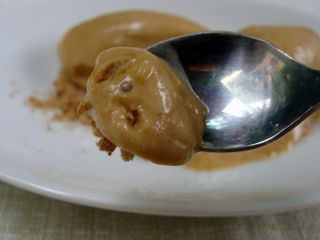 Get the recipe to make your own Burnt Caramel Banana Gelato.
And when the weather cools off, put this recipe for Better Banana Bread in your rolodex. It's great for breakfast and a nice treat to tuck into the kiddies' lunchboxes when school starts in a few weeks.