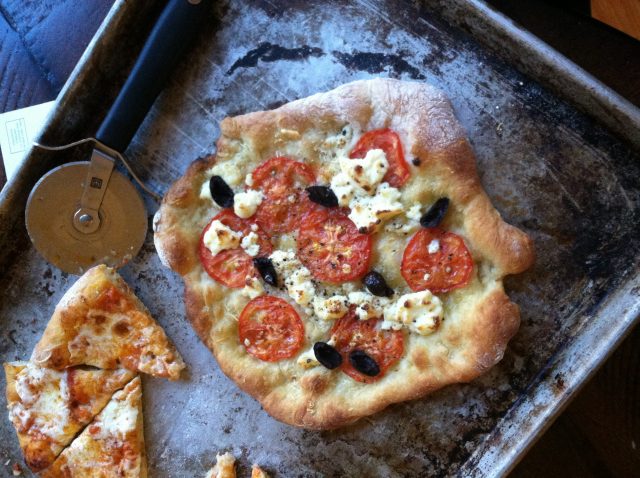 A few days ago I was in a meeting and mentioned that Fridays are always pizza and a movie night with the girls. In saying that, I also casually said I make my own dough. One woman at the meeting commented, "I love how your pizza night is with homemade dough and mine is takeout". She told me she wished she had the time to make it from scratch.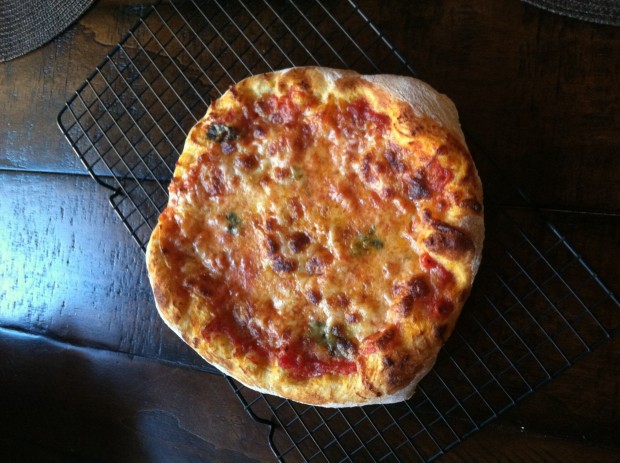 I told the woman at my meeting that homemade pizza dough is no big deal, and much easier than most people think. Still, it got me thinking about how to really get this message across. The essence of Homemade with Love is not about the recipes per se; it's about spreading my monumental love of being in the kitchen and cooking. My hope is that a little of bit of that love becomes contagious, and people begin to look at cooking as another way to express their own love for the people around them. I woke up with this lingering idea in my mind of how I could convincingly get my point across that homemade pizza dough is indeed easy.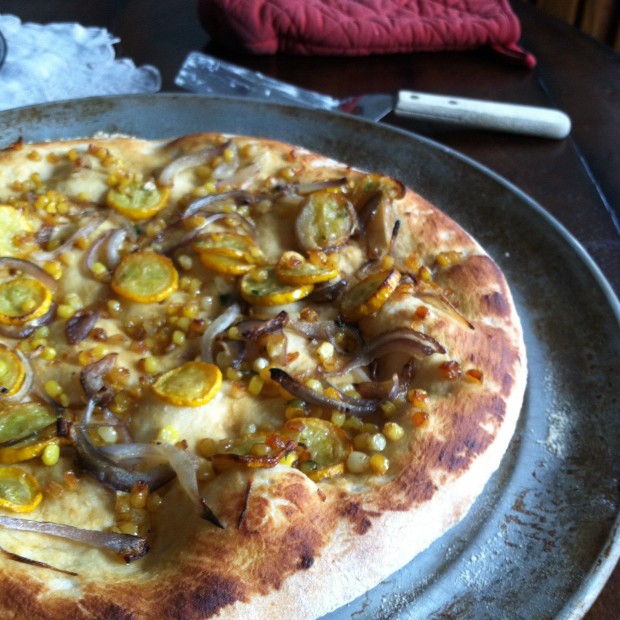 As I gathered the ingredients to make my own dough for this evening's dinner, I found the answer in my iPhone, and a few strips of tape to prop it up while I kneaded the dough. A few minutes later I had a segments of video in my phone, and cobbled them together with iMovie.
Seeing is believing. All it takes is five minutes to make a batch of pizza dough. Happy Friday everyone!
hugs—Jennie
Music Pairing: ABC by the Jackson 5
Pizza Friday from Jennifer Perillo on Vimeo.
p.s. I can't share the whole recipe just yet, because it's from the soon-to-be-released cookbook—two months from today! I promise it'll be worth the wait. In the meantime, you can find a couple of recipes here  and here, for a whole grain crust, and pizza made on the grill.