grain-free peppermint fudge brownies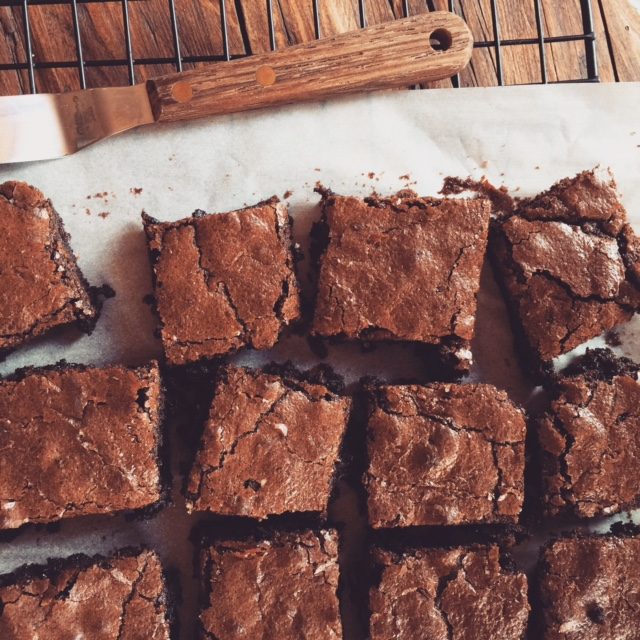 Consider these minty grain-free fudge brownies second cousins to my Peppermint Fudge Brownies, and third cousins to my Milk Chocolate Brownies. If you'd like to make them dairy-free, swap in 1/4 cup of oil (grapeseed or canola) for the butter. Next up on my testing list is to give these a try substituting granulated maple sugar for the cane sugar. If you want to give it a try, keep in mind that maple sugar is sweeter, so I would try 2/3 cup in my first round of testing. Let me know if you give it a go, and leave a note in the comments. Oh, one last note. If you're not a fan of mint, just use all milk or dark chocolate chips (for a total of 9 ounces / 252 grams).
xo-Jennie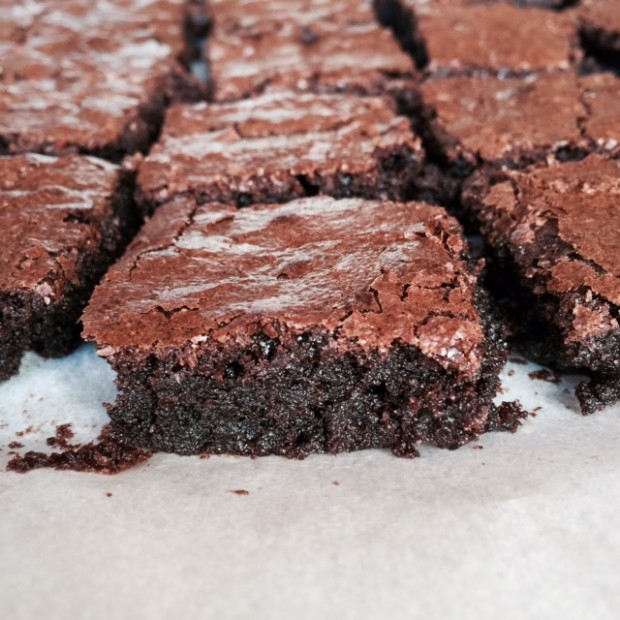 Grain-Free Peppermint Fudge Brownies
Makes 30
6 ounces (168 grams) milk chocolate chips
3 ounces (84 grams) peppermint chips
1/2 cup (50 grams) almond meal or flour
1/4 cup (25 grams) coconut flour
1/3 cup (37 grams) good quality dark cocoa powder
3/4 teaspoon (3 grams) kosher salt
1 stick (112 grams) butter, cut into pieces
1 1/2 teaspoons (7 ml) pure vanilla extract
3 large eggs (150 grams)
1 cup plus 2 tablespoons (225 grams) granulated natural cane sugar
Preheat the oven to 350ºF. Cut a piece of parchment paper large enough to cover the bottom and hang over the sides of a 1/4 sheet pan (9x13x1) baking pan.
Add the chocolate, peppermint chips, and butter to a medium, microwave-safe bowl. Cook on high power in the microwave in 30-second intervals, stirring in between each interval, until the chocolate and butter are melted. Be careful not to burn the chocolate. The timing depends on the wattage of your microwave. Stir in the vanilla extract; set aside to cool slightly.
In a small bowl, whisk together the flour, cocoa, and salt; set aside.
Add the eggs and sugar to a clean, large bowl. Whisk until they become thick and pale yellow, about 1 minute. Whisk in the melted chocolate mixture. Using a rubber spatula, fold in the flour mixture.
Pour the batter into the prepared pan, spreading it evenly to the sides. You can give the pan a tap on the counter to help it settle, too. Bake for 30 minutes until the center is set and the edges gently pull slightly away from the sides of the pan (the toothpick test does not work on brownies, so you just have to trust that they are done by visual cues). Let cool completely before cutting.