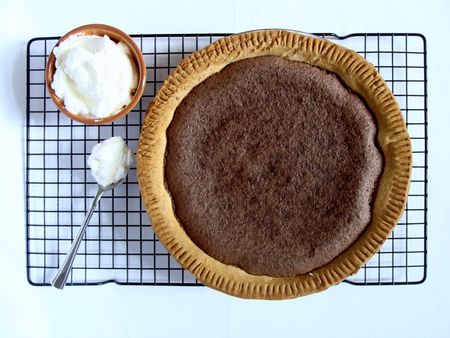 That pie up there—it's a big favorite around my Brooklyn apartment right now. The filling is gooey, but not runny. Imagine a slice of fudge that sat out on a warm summer day. Soft enough to make an indentation with your finger—that's what this chocolate chess pie recalls to mind.
Mikey—the Mr., he says it reminds him of a pop tart, sans the chemical aftertaste. You know this means I'll soon be on a misson to figure out how to stuff the filling into a crisp pastry pocket (it's rather runny when poured into the pie shell). The recipe is part of big project I just handed in, and I promise to share it as soon as I can. The traditional chess pie recipe is waiting in the wings for you next week.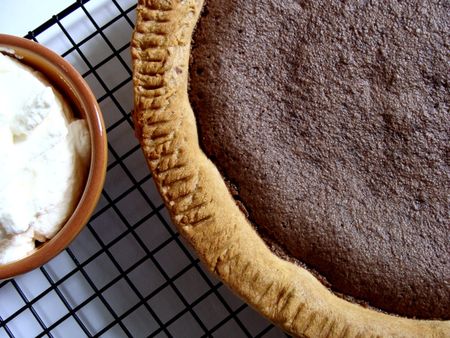 But I don't want to bore you with my weak knees over some pie. As we head into the weekend, I thought it would be nice to share some things I've been enjoying lately.
Blast from the Past: June 2010 grilled pizza & summer farro salad.