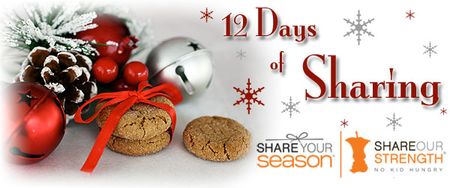 Hard to believe today is December 12th—only 13 days until Christmas. Today I'm hoping to make either rugelach or sufganiyot for a friend's Hanukkah party. If you have a recipe you love for either, please post a link in the comments! Kate Wheeler from Savour Fare is manning the holiday baking kitchen today as our 12 Days of Sharing co-host. Later on today she'll have a recipe for Pfeffernusse, so be sure to stop by.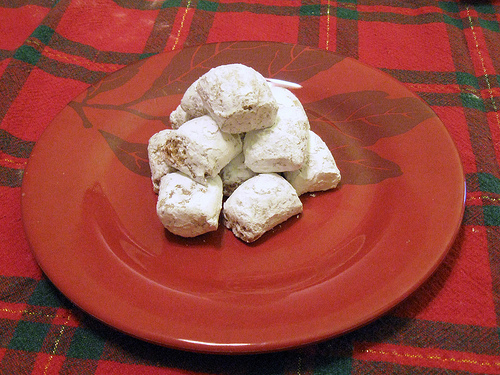 One of my favorite weekend  brunch goodies to make are homemade cinnamon buns. I've had a major addiction to the taste of cinnamon buns since highschool, and have find memories of getting them with my best friend from highschool. While I was pregnant, I discovered that the shop had long closed and set to work on creating a recipe of my own.
Get the recipe for these homemade cinnamon buns
While you're getting ready for Hanukkah tonight or catching up on Christmas shopping this weekend, take a minute to think about those in need this holiday season and make a donation to help end childhood hunger. You might even win a Cuisinart Stand Mixer or Scharffen Berger chocolate gift basket to get started with your 2010 baking creations. Thank you for supporting the 12 Days of Sharing and helping Share Our Strength end childhood hunger. Don't forget to check out all the great recipes in the virtual cookie jar. There'll be lots more this afternoon, but first I've got to run out to IRP's art class—today we get to see all the work she's done this semester.