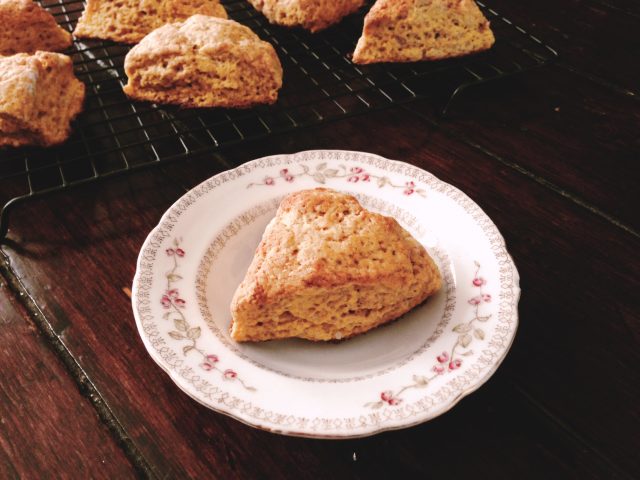 Like the quick snap of a finger, October is upon us. Is it me, or did that seem to come out of nowhere? My mind is a jumble of confusion, not having settled into all the realities of 2013, and now there's only three months left to it. If only we could press pause, and take a moment to catch up, but time is relentless.
I must confess, I felt downright annoyed when I saw people pinning pumpkin recipes in September. I wanted to scream from the rooftops to cut it out. Time pushes forward fast enough, with no need for us to nudge it along. And yet, what am I sharing with you today—a recipe for pumpkin scones. Thankfully I adore all of my shoes, making it easier to digest the proverbial foot in my mouth. In my defense, though, October is a perfectly acceptable month to talk pumpkin. Oui?
I just wanted to pop in here for a quick hello. Life has been one big rush since I got back from Paris last week. My feet barely touched the ground in Brooklyn, and I was packing a couple of days later to leave for Baltimore. It was a whirlwind 36 hours, doing a cooking demo at the Baltimore Book Festival on Saturday, and then up bright and early on Sunday for a 6:30am call time at WBAL where I made my apple breakfast bars on-air. I'm going to catch my breath a bit, and play around with some more new pumpkin recipes before I blink and the calendar turns to 2014.
This recipe is now part of my new site, Simmering.  Join thousands of other paid subscribers now for only
$5/month or $30/year
(that's six months free!).