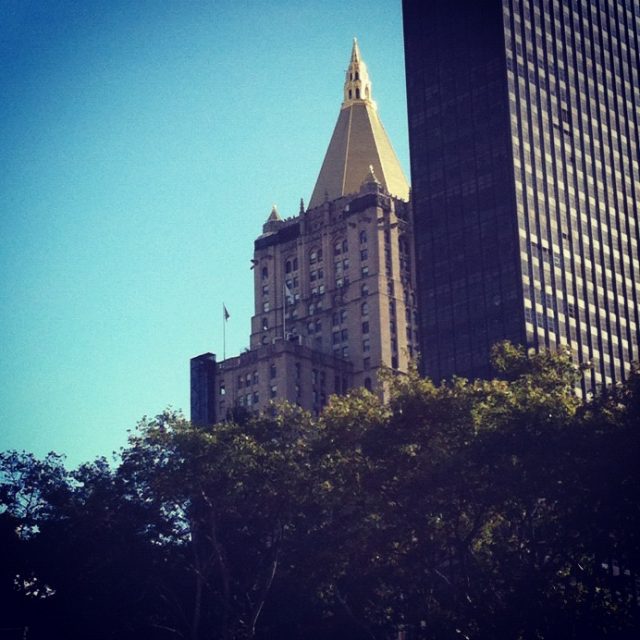 Let me preface by saying that the girls and I are safe and sound. We were among the incredibly lucky that were spared the wrath this week's weather cast on my hometown. New York and I have had a love-hate relationship the last few years, but home it is, and will always be regardless of how much it seems to wear me down at times.
And now, I stare blankly at my screen, not knowing exactly what to say.  There are so many people who were not spared, and the devastation isn't that far away. I can't really put any of my feelings into words, mostly because I've been stifling tears for the last few hours. I've spent today trying to do my part, and will continue to do the same tomorrow.
Today I want to leave you with two things to think about. First—if you'd like to help with relief efforts, here are some links to places you can donate time or money. Second—we're reaching a time of year when donations tend to swell, and hearts tend to give way to wallets opening more than normal. But tragedy happens every second, of every minute, of every day. Poverty and hunger are issues that exist without Mother Nature throwing her weight around. Helping others doesn't require a hurricane or other natural disaster. It just requires the willingness to help your fellow Americans, fellow human beings.
Updates as of Sunday, November 3rd:
Want to help with a few key strokes? You can mail in supplies to:
The Church of St. Luke and St. Matthew
520 Clinton Avenue
Brooklyn, NY 11238Needs List (not clothing at this point):
– blankets
– batteries (Cs and Ds)

– flashlights
– candles and matches
– non-perishable food
– bottled water
– diapers

Do you know someone who is making trips into the affected areas? Ask if you can ship supplies to them to deliver on your behalf.
Don't underestimate the need for actual man power. The donations of supplies have been amazing, but the greatest call I've seen the last 24 hours is for people to help distribute them. The Occupy Sandy Relief (OSR) facebook group has been a great resource in up-to-the minute information about where and when help is needed.
Some of the hardest hit neighborhoods in Brooklyn are getting the least attention/help from FEMA, the Red Cross and sadly our local government. These neighborhoods include Gerritsen Beach, Coney Island, Sheepshead Bay. The OSR group I mentioned above is an excellent resource to see what the immediate needs are in this neighborhood. The latest posting for Coney Island includes this:                                                                             Coney Island, Brooklyn, New York REALLY needs a LOT of help. Coney Island is in a terrible state and they need the following items:
FOOD
canned goods
water

They REALLY need hot food to feed about 1500 people daily, MOSTLY SENIOR CITIZENS

CLOTHING
socks
gloves
scarfs
hats
sweaters
hoodies
rubber boots
blankets
MISCELLANEOUS
toilet paper
medication needs for seniors
PLEASE CALL Pamela Harris, Executive Director of Coney Island Generation Gap, at 917-592-2719, or email her at kimosobbe@optonline.net if you can bring any of these items out there way, or volunteer some time. You can also mail material or monetary donations to Coney Island Generation Gap, 2904 Neptune Avenue, Brooklyn, NY 11224
This is just a preliminary list, and I will update it as I gather more sources. Please leave a comment with any volunteer or donation opportunities you know of for relief efforts in NYC and New Jersey, our neighbor state which as you probably know has suffered even greater.
I hope you are all safe and sound. Big hugs to all of you.