No-Cook Recipes | Parade's Community Table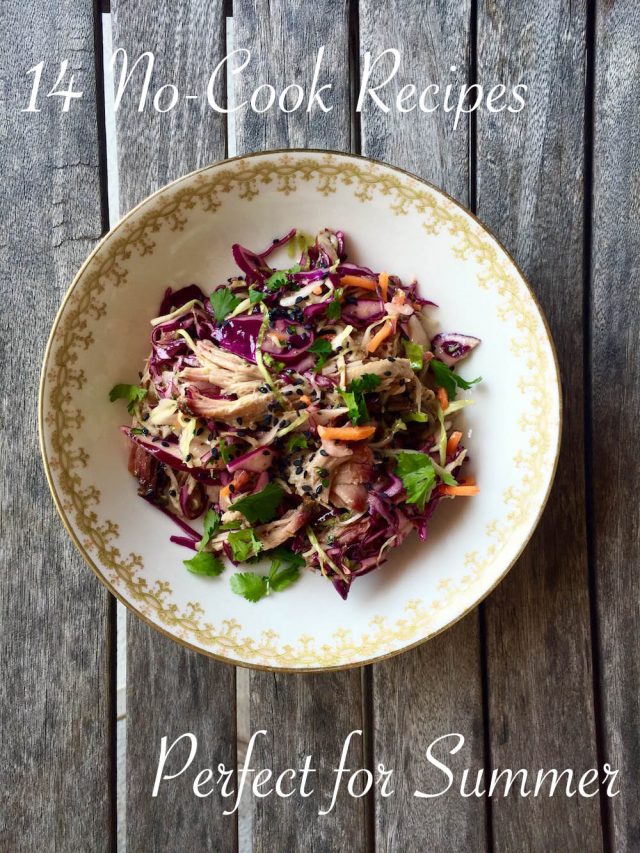 Last fall I began working on recipe round ups for Parade magazine, as part of their Community Table. It's been a great way for me to discover new (to me) blogs, and also inspiring in terms of recipe development. When it comes down to it, none of us are re-inventing the wheel. Any time you think you've found a genius idea for a new recipe, a quick search reveals someone beat you to it.
That's not my goal here, and I certainly don't think that's why any of you have been devoted readers for so long. If all you need is a recipe, there are plenty of ways to solve that problem. The stories are what I often say keep people coming back to In Jennie's Kitchen. Using the word "stories" makes me cringe a little. It sounds so prefabricated, made up. So not the case of what I write about here—this is real life, often in the trenches.
Still, these other projects I work on outside of the blog are ones I enjoy doing, and so I'd like to start sharing them here more often. This latest slideshow is a great case in point. Who doesn't love a good no cook suggestion when it feels too hot outside? Hope you enjoy this feature. You'll notice more than a few of my own recipes in there.
Click here to view 14 No-Cook Recipes Perfect for Summer.