sparkling skinny margarita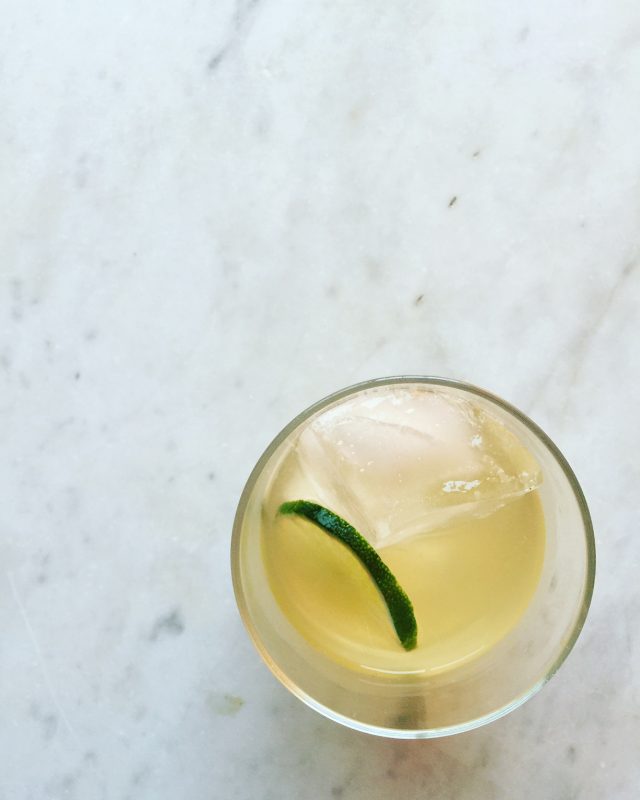 A few days ago, I posted a photo of this sparkling skinny margarita cocktail on Instagram to the delight of many. I figured it would be nice to share it here, too, since I know not everyone is on the various forms of social media. Last summer, while working on a dairy-free, refined sugar-free cookbook project, I began to think differently about some of my favorite cocktails. I used stevia for that project, at the author's request. It works fine for some drinks, but you have to be careful since it has a bitter after taste if you use too much. My preference became maple syrup for drinks that needed something sweet to balance them. Instead of muddling a sugar cube with bitters, I now add a few drops of maple syrup to my old fashioned.
Maple syrup works especially well with brown liquors, like bourbon. I wasn't quite sure how it would pair with tequila and lime, so there was only one way to find out. I didn't want to go overboard on the syrup either, and knew I would need another ratio of liquid to dilute the tequila and lime juice if I wanted more than a shot glass sip of margarita. That's where the seltzer came into play. Also, I can't stress enough the important for a freshly opened bottle of seltzer. I'm  obsessive about this. I have no problem drinking flat seltzer on its own (I hate to waste anything), but am obsessive about my mixed drinks, alcoholic on non-alcoholic.
Sparkling Skinny Margarita
Serves 1
2 ounces tequila
Freshly juice of 1 lime
Maple syrup, to taste (I add a tiny splash)
Freshly opened bottle of seltzer
Fill a rocks glass with ice. Add the tequila, lime juice, and syrup. Give it a good stir to mix (a chopstick works great here). Add 1 to 2 ounces of seltzer; just enough to give it fizz without watering it down too much. Cheers!