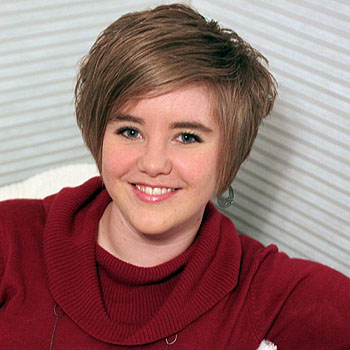 Jen Schall My Kitchen Addiction (December 8)
By day, Jen works in the IT field as a systems analyst and database developer. After work, she spends much of her free time in the kitchen cooking and baking for family and friends. She's been known to read cookbooks for fun and watch the Food Network for hours on end. Jen loves experimenting with new recipes and learning new techniques. My Kitchen Addiction is a collection of her thoughts and ideas related to all things food. Enjoy!
Diana Bauman A Little Spain in Iowa (December 9)
Diana's mother is from Sevilla, Spain where she still has family and frequents. Her mother and family grew up in a time and place where everyone cooked homemade meals using whole fresh ingredients. Families having little to no income, during the time of Franco and the Spanish Civil War, had to make use of simple ingredients in order to feed their families wholesome and nourishing foods. From legumes, veggies and fish, families made due with what they had. These simple peasant foods are what she would like to share with you. One pot meals (potajes), beans (chicharos), and potatoes (Tortilla Espanola). As simple as they seem, it's been fascinating to see chefs in our modern day taking these meals and twisting them with the flourishing cultural diversity that is now intertwined with the old.
Noel Chapman Noel's Kitchen Tips (December 10)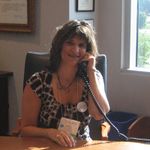 Growing up, Noel was always in the kitchen and learned a few tricks on cooking by helping and watching her grandmother. One fond memory is her whole family gathering for dinner on Sunday. She wants to pass on that tradition to her children. She loves to cook, entertain and began selling high quality kitchen tools and teaching families how to make budget friendly meals in February 2008.

In the beginning of 2009, Noel joined in as a participant for the Share Our Strength campaign, and created a team of bakers that consists of moms, dads, grandparents and local community business owners. Her team, Nevada County Bakers, is dedicated to provide homemade irresitible bakery goods, gifts and treats that are perfect for any occasion. She feels blessed to have the opportunity to be able to teach families in the community how to use food and cooking as a means of performing a great community service.
Michelle Stern What's Cooking Blog (December 11)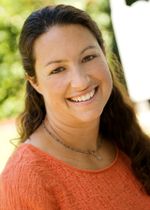 Michelle Stern owns What's Cooking, a certified green company that offers cooking classes for children in the San Francisco Bay Area. When she isn't in the kitchen or at the computer, she's the head chauffeur for her two children, dog walker to her two mutts, and chicken feeder for her backyard flock.
Kate Wheeler Savour Fare (December 12)

Based in Los Angeles, Kate is an attorney and the mother of a toddler as well as the editor and writer of the food blog, Savour Fare. Growing up in a family of good cooks, Kate developed an early love of food and cooking, but she knows what it's like to be short on both time and inspiration. Savour Fare focuses primarily on recipes that are accessible, easy and delicious, and aims to take the mystique out of cooking good food, every day. You can also find Kate on Twitter @Savour.
Jennifer Savor the Thyme (December 13)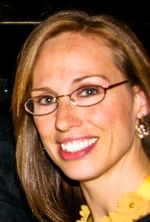 Jennifer is a stay-at-home mom with two children, ages 3 and 5. She obtained a Master's of Science in Immunology and worked for a large pharmaceutical company prior to starting my family.
Savor the Thyme focuses on family-friendly healthy food and lifestyle. Jennifer believes in feeding your family in a healthy way and that means eating 'real' foods. These are foods that are free of artificial flavorings, preservatives and flavorings. This also means that yes, she uses real butter and sugar. She also believe in using fresh, seasonal, and sustainably grown foods, along with preparing meals and snacks for her family in a quick and affordable way. Jennifer believes in a healthy lifestyle and family: to her that includes being healthy physically, emotionally, and spiritually. It also includes great times with friends, life experiences and lots of hugging and laughing.
Jaden Hair Steamy Kitchen (December 14)

Jaden is a food writer and food photographer for Discovery's TLC Cooking and for the Tampa Tribune Newspaper. She is also a television chef for the syndicated Daytime Show and blogs at award-winning www.SteamyKitchen.com. Her first book, The Steamy Kitchen Cookbook features 101 easy Asian recipes with over 200 stunning color photos that Jaden styled and shot herself. You can find Jaden on Twitter at @steamykitchen.
Rachael Hutchings La Fuji Mama (December 15)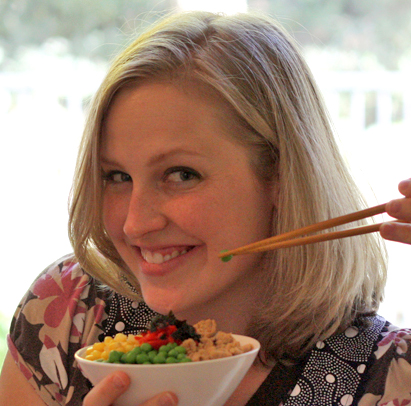 Having traveled and lived around the world, Rachael has developed an interest in International cuisine. These days, she is nurturing and nourishing a young family. Can these two loves be combined? They are on www.lafujimama.com, Rachael's blog that focuses on enriching life through food, family, and cultural traditions. Her eclectic palate is the inspiration behind the fusion of local and foreign flavors and ingredients that characterize her cooking style.
Gina Rau Change Becomes Change (December 16)

Growing up, working in her community was something Gina did often with her parents. Now, a parent herself, she's learned that it's hard to find the time and energy as a family to help others. While it's more convenient to simply write a check, in today's economy, that's hard to do too. What started as a Lenten project with her family, Change Becomes Change became much more. Now Gina shares simple ways to make change happen, whether that's helping a neighbor who lost their job, sharing new ideas to feed families, keeping a homeless family warm on a cold night, or finding new ways to keep yogurt cups out of a landfill. Small steps.
Shauna James Ahern Gluten Free Girl (December 16)
Gaby Dalkin What's Gaby Cooking (December 17)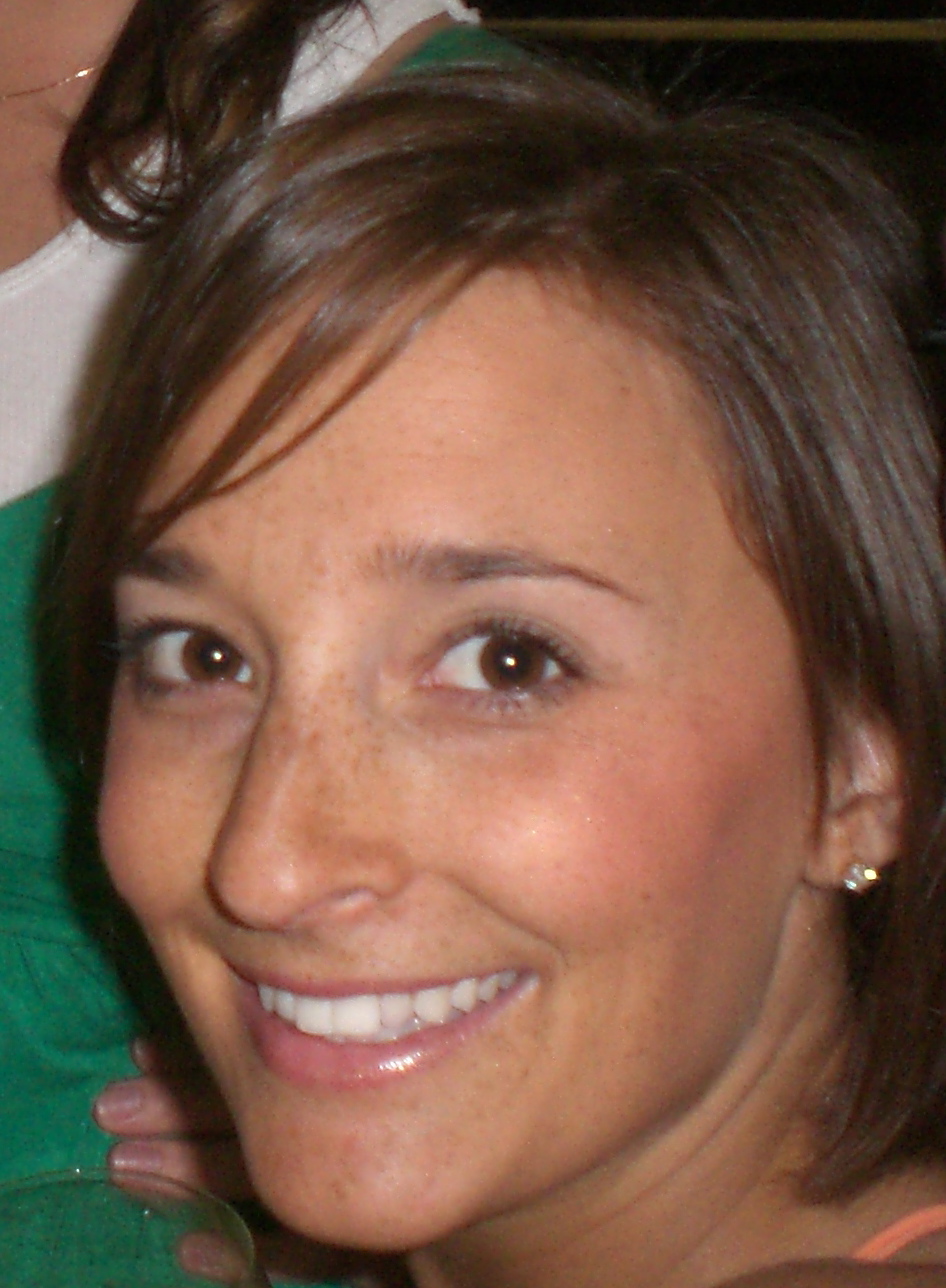 Gaby Dalkin writes What's Gaby Cooking which she started to document her journey through culinary school and share her experience with friends and family. Since graduating culinary cchool, What's Gaby Cooking has turned into her adventures in her own kitchen as well as working as a Private Chef in Los Angeles. Gaby's passion for food started in college when she realized the food she was eating in college was not what she was used to and was in fact totally unhealthy. After gaining the dreaded "Freshman 15", Gaby turned around and started cooking for herself and developing recipes that were simple, delicious and were within her college student's budget and dropped the "Freshman 15" in no time. Since graduating college in 2008, Gaby has moved to Los Angeles where she attended culinary school, now works as a private chef and is currently shopping her cookbook to publishers.