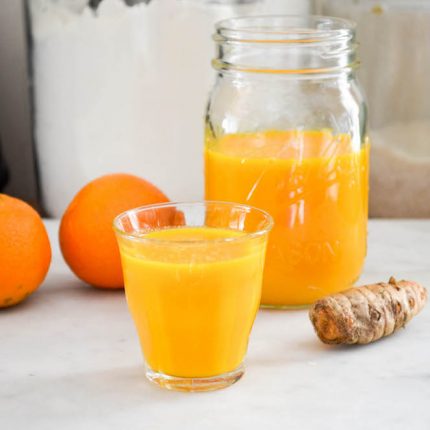 Citrus, Ginger & Turmeric Tonic
If you have a juicer, you can throw the ingredients in it, and there's no need to strain the pulp. Since I've got limited kitchen space, I use my blender (nothing fancy, just an old Oster) to make this soothing winter tonic, filled with Vitamin C.
Add the clementines, lemon, ginger & turmeric to the bowl of a blender. Blend until smooth.

Set a fine mesh strainer over a bowl. Pour the mixture through in batches, gently pushing down the pulp with a rubber spatula to release the juices. Discard the pulp. You should have about 1 cup of juice when done. Feel free to double or triple the recipe, as desired (you may need to blend it in batches depending on the size of your blender). One serving is 1/4 cup.