Mini Mulberry Cornmeal Cakes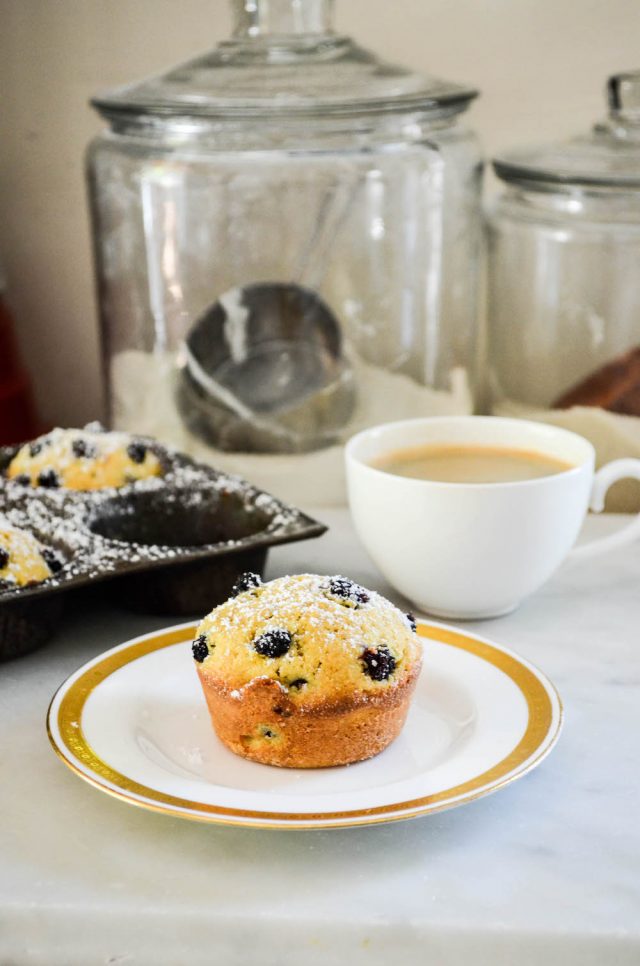 Somewhere Michael is shaking his head at the irony of me collecting fruit from the mulberry tree behind the garage. When we lived in Brooklyn, the neighbor right next door to us had a tree that caused much angst and dread every summer. As one might imagine, living in a cramped city means your space is never really your own. You're prey to every sound made by the people living above you. Smokers casually standing on the curb in front of your house mean open windows often deliver unwanted odors. And those graced with the good fortune of a backyard are vulnerable to the boundaries that confine them.
The neighbor to our left had a huge mulberry tree. It felt almost inconceivable that anyone could have a tree that large in a teeny backyard, but I suspect the tree was there long before the chain link fences that sectioned off each parcel of concrete-covered yards.
They paid no attention to this tree, and let it grow wild, leaves draping over the fence, into our "airspace", berries falling at a rate faster than we could keep up with collecting them. It didn't take long for the mosquitos and other insects to find the treasures set forth from this tree. Sitting in the garden meant becoming a willing volunteer in their blood-sucking buffet.
Every few years we'd pay hundreds of dollars for a tree company to come and cut it back, trying to avoid the berry-stained, stink fest attack of the fallen mulberries. Then the house was sold.
Michael made chitchat with the new owners, and as winter faded into spring one year, he mentioned the mulberry tree, in hopes they might cut it down. Of course, the result was quite the opposite. They were excited to find out this fact, and couldn't imagine chopping it down. The leaves with all the fruit tended to grow over onto our side, so they didn't have to be plagued with the messy, smelly, bug-ridden pitfalls of a their mulberry tree. It was a win-win for them.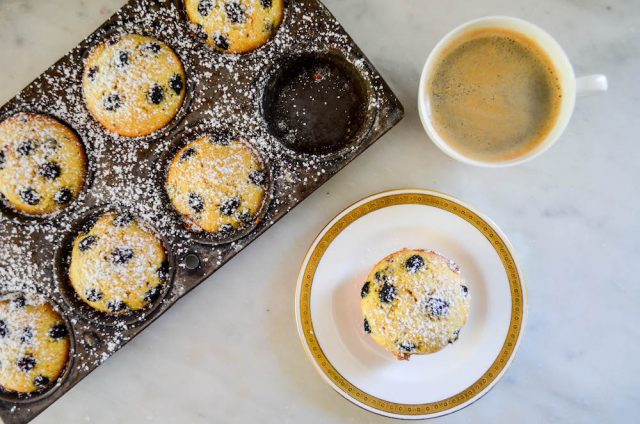 Michael, determined to make them confront the issue head-on, would go out back once darkness descended, and collect the mulberries in a plastic Chinese takeout soup container. Once filled, he would sneak outside, again under the cover of night, and toss the berries over the fence onto their pavement.
We went back and forth about this seemingly childish, non-confrontational behavior. The Brooklyn gal in me preferred calling people out to their face. I would've thrown the berries in broad daylight, and been ready for a brawl if they took issue with it. Michael felt his approach was more subtle, and would convince them the error of their choice in keeping the tree.
A few years later, tree still growing strong, they, too, sold the house. And, of course, when the new owners moved in, Michael waited eagerly to bring up the mulberry tree situation. You see where this is going, right? Back to collecting mulberries like some crazed, reverse thief in the night.
Then one day, a couple of years later, there was an early morning knock at the front door. A tree guy was there, asking for permission to access our yard so he could work on cutting down the mulberry tree.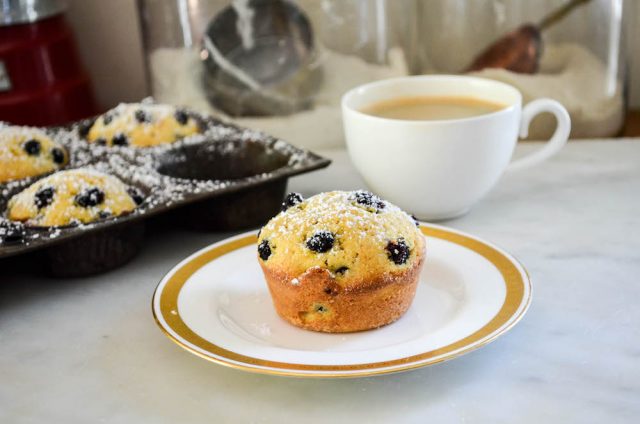 Unbeknownst to us, the woman's husband had passed away, and she had decided it was time to get rid of the annoyance that had been shedding all over her postage stamp-sized strip of a yard.  I looked at Michael, and he sheepishly gave me an "I had no idea" look. Of course he didn't, and frankly, awful as it sounds, why did it have to take such a tragic life event to realize that damn tree was causing so much grief to those living next to it?
It's so easy to stay stuck in your own life, your own experiences. Quite often, we don't see the bigger picture until something shatters our existence as we know it. She sold the house a couple of years later, and while the mulberry tree was no longer a nuisance, the new neighbors brought with them a rather yappy dog, often left outside in nice weather. Five pounds wet, this little dog had the mindset of a Rottweiler, barking at every squirrel that passed by. There are a lot of squirrels in Brooklyn, in case you didn't know. At least the mulberry tree was a quiet adversary. Most days I miss the conveniences of city life, all too easily forgetting the inconveniences.
This July years marks five since I bought my house near Woodstock. I didn't discover the mulberry tree until last year. Harvesting the berries can be challenging since the branches are high up, and the terrain is a bit too uneven for a ladder. I pick what I can from the low-hanging branches. Afterwards, I spread a tarp on the floor underneath the tree, whack the branches to release the ripened fruit, and collect them in a Chinese plastic takeout container. This time around, though, I use them to make jam, vinegar, syrup, and cakes. Now, my mulberry tree is a treasure not just for the fruit it bears, but also the memories it brings with it each year.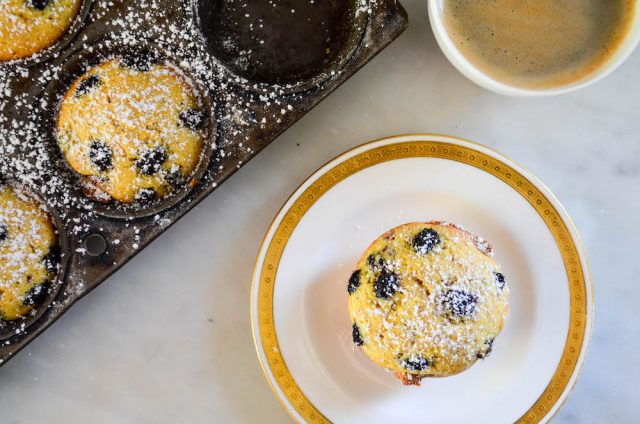 Mini Mulberry Cornmeal Cakes
Ingredients
1

cup

140 grams flour

6

tablespoons

67 grams cornmeal

½

teaspoon

2 grams baking powder

¼

teaspoon

1 gram cinnamon

Pinch

of sea salt

8

tablespoons

112 grams butter, softened

2/3

cup

133 grams sugar

Freshly grated zest of ½ lemon

2

eggs

¼

teaspoon

vanilla extract

3

tablespoons

milk

100

grams

fresh mulberries

stems removed

Confectioners' sugar

to dust (optional)
Instructions
Preheat the oven to 350ºF. Grease and flour an 8-cup muffin tin.

Combine the flour, cornmeal, baking powder, cinnamon, and salt in a small bowl. Whisk to blend.

Beat the butter, sugar, and lemon zest in a small bowl until creamy. Beat in the egg and vanilla.

Add the flour mixture and milk to the bowl. Beat 30 seconds until blended. Gently stir in half of the mulberries.

Divide the batter into the prepared muffin tin cups.

Scatter an even amount of the remaining mulberries over each cup, and press them gently to stick into the batter.

Bake 28 minutes, until golden around the edges, and a skewer inserted in the center comes out clean. Let cool at least 20 minutes. Dust with confectioners' sugar, if desired, before serving.
SaveSave
SaveSave
SaveSave
SaveSave