homemade chocolate truffles
I realize sharing a recipe for homemade chocolate truffles the day after Valentine's Day is like putting up your Christmas tree on December 26th. Here they are on display, for all the world to see, except you've already had your fill of chocolate (I hear that happens to some people; I am not one of them).
Well, I had a good reason for not sharing them sooner. These were a gift for my guy, so I had to keep them a secret, of sorts. I spilled the beans on snapchat, but figured that was a safe place since he's not tuned into that yet (I think!). Speaking of snapchat, I finally jumped in there last week. I'm enjoying it more than I ever imagined, so join me there (look for jenniferperillo) for some behind the scenes. It's more "day in the life" stuff, and feels good to share real moments, and not the beautifully staged ones like on Instagram (though I do love IG very much).
Anywaaaaaay….back to the homemade chocolate truffles. I wanted to make something special for my guy. Truth be told, Valentine's Day isn't one of my favorite holidays. I'm more about putting in the work to show your love 365 days, instead of just one.
But he really seems to love the day, and once I got it through my thick head that maybe, just maybe Valentine's Day wasn't all about me, myself, and I—well, I was able to see it in a different light. Why does it have to be about the girls, anyway? This is the 21st century. Sure, I try to show him I love him daily (and lord knows that's not easy in any relationship, especially when you come into it at our age with a ton of baggage). But, why not try and go that extra mile, and make him feel extra special and loved on Valentine's Day.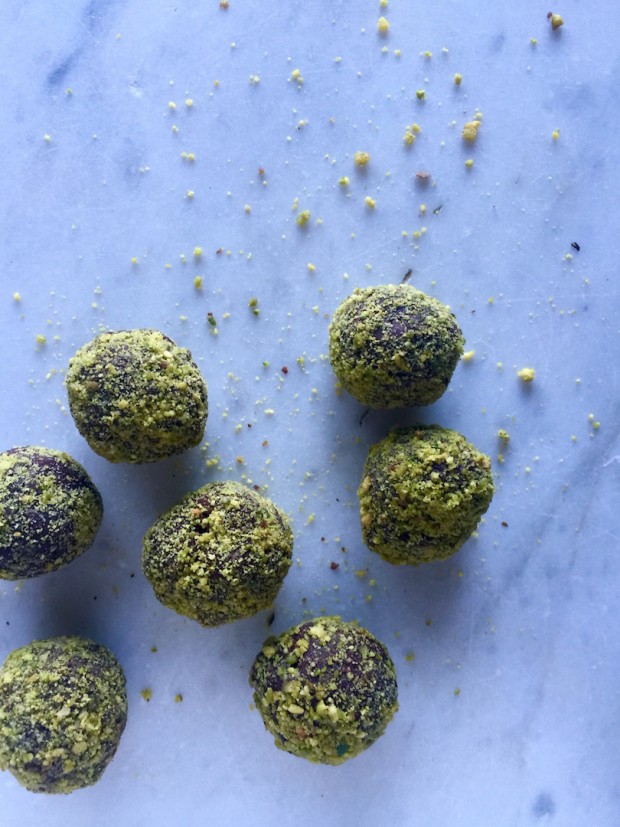 I arranged a sitter for Saturday, the night before, and asked if he would be my date. I was still adamant about keeping it simple; a movie and causal dinner, no reservations, is what I wanted. My real goal was to show him that our date nights don't have to be over the board spectacular because we were trekking into D.C., or eating at a fancy place. The real spectacular is in being together, curling up in his chest at the movies, holding hands as we walk. It was not without faults, the evening. In fact, it got off to a rocky start, and I had to make a decision. Did I want to throw in the towel, and sulk, proclaiming the universe is just not making things easy? Or, did I want to think before I acted, before I spoke? This may sound like a no brainer, especially after having been in a 16 year relationship. But, I am a hothead, passionate about everything, and often sweat the small stuff I encourage you all to brush off your shoulders.
On this Saturday evening, though, I'd managed to learn something after 20 years of relationships. Silence is not only golden; it is a gift you can both give, and receive. He sensed I was not happy, and rather than pick away, as I surely would've done to him, he let me be. A little cooling off time was all I needed, unknowingly, to realize the destiny of the evening was indeed in my hands. Its success didn't rest solely in the situation that arose earlier. I could grab the steering wheel, and get us back on track, if I wanted it enough. And I did. I wanted needed an evening together, to continue working on our future.
So, the thing about these truffles and this recipe is that you could choose to see me as sharing them one day too late. But you can also go into the kitchen, and make them just because.
Just because you love a friend.
Just because you love your partner.
Maybe, just because you love truffles.
The thing about love is that the just because moments can be as spectacular, perhaps even more so, than the ones we plan for in advance. Love is a marathon, and we must remember to train for it.
Every. Single. Day.
Music Pairing: Can't Take My Eyes Off of You  by Lauryn Hill
Clementine Chocolate Truffles with Pistachio Dust
Makes 18
A word about the spice here. It is meant to be more of a tingle at the back of your throat after the truffle melts in your mouth. Think of it as a whisper, one you're not quite sure you even heard. The heat hits so faintly, you have to wonder if perhaps you only imagined it. That was my goal. If you want a fierce, "hello, I'm here", kick of heat, then I offer two suggestions. 1. increase the amount to 1 teaspoon; or 2. add the chilies to the cream, and let it steep overnight in the fridge. This will intensify their flavor in the cream. And if you do decide to make them pop a bit more, please let us know what you think, and how you achieved your end result. xo-Jennie
1/4-cup heavy cream
2 tablespoons (25 grams) granulated natural sugar
Freshly grated zest of 1 clementine
1/2 teaspoon Korean chili flakes
6 ounces (168 grams) 63% chocolate discs
2 tablespoons butter, cut into 4 pieces
1/4 cup (38 grams) shelled, toasted & cooled pistachios
3/4 teaspoon confectioners' sugar
Add the cream, sugar, zest, and chili flakes to a microwave save glass. Cook on HIGH for 45 seconds, until the cream is very hot, and the sugar has melted. Set side to let the cream steep with the zest and chilies.
Meanwhile, fill a small pot with water, and bring it to a boil.
In a heatproof bowl that sits snugly on top of the pot (it should fit like a lid), add the chocolate and butter. Let sit, undisturbed, until you the chocolate begins to melt. Using a rubber spatula, stir until the chocolate and butter are completely melted and smooth.
Set a strainer over the bowl. Pour the cream through. Discard the bits of zest and chilies remaining in the strainer. Whisk the chocolate-cream mixture until it is smooth.
Pour the mixture into an 8×4-inch loaf pan. Set in the fridge until cooled, and just firm enough to scoop (it should still be somewhat soft). This should take about 1 hour, but start checking it around 45 minutes.
Line a rimmed baking sheet with waxed paper. Once firm enough, scoop out balls of the ganache (a small cookie scoop works nicely), and set them on the tray. Chill for 30 minutes.
Meanwhile, prepare the pistachio dust. Add the pistachios and confectioners' sugar to the bowl of a food processor. Pulse until the pistachios are ground very fine—this'll require a little patience. You may need not stop, and let them cool a few seconds between pulses, otherwise the oils in the nuts will heat too quickly, and it will turn to pistachio butter.
Transfer the pistachio dust to a shallow bowl.
Take the truffles from the fridge. Roll them, one by one, between the palms of your hands to form smooth balls. Drop the truffles, one at a time, into the pistachio dust, and roll them around to coat all over. Place the truffles in a container in a single layer, or separate layers with sheets of waxed paper. Store truffles at room temperature, and enjoy within 2 days.