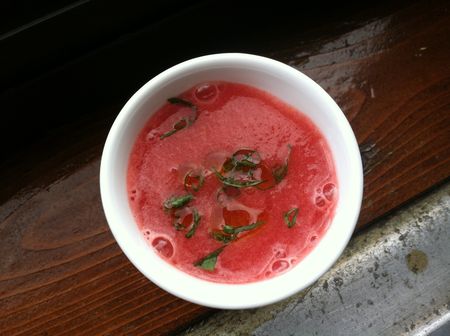 When Isabella was in pre-K she sang This Little Light of Mine at her winter recital. She would practice the song over and over again at home, and every time it would end with me in tears.  Mikey used to laugh, in a very loving, teasing way, for how freely my tears flowed at school performances because I'm generally a tough Brooklyn gal.
Tonight that song popped into my head while I was cleaning the dinner dishes. The line "no one's gonna blow it out" hit a particular chord every time Isabella used to sing it. I saw my job as a mommy to keep that light going—make sure no one ever tried to extinguish her dreams. Now I'm faced with keeping that flame lit all by myself, and heaven knows her inner light was challenged in the most painful way.
Over the last 373 days, I've felt depleted and numb in ways I never want to feel again. One year ago, I had a house full of people. Michael's death was still so fresh and raw for them, so my home—our home, overflowed with people flocking to support me. I know the sentiments are still there, but one year later, it's just me and the girls mostly. People have moved forward in their own ways, the way families do—the way they should. There's still that moment during dinner when a silence falls upon the house because he usually came home while we were eating.