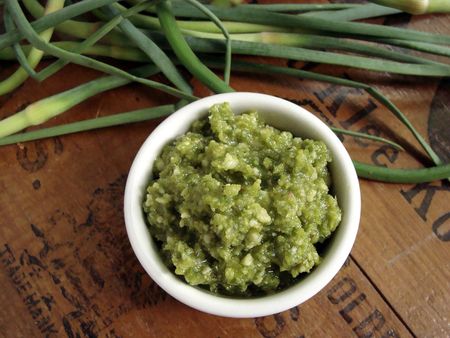 It often feels like I blink and the weekends are gone. Distant memories before the sun has risen on Monday morning. As we settle in for the week ahead, I thought I'd share some things that haven been on my radar.
For starters, there's that garlic scape pesto you see above. I first fell hard for them last year, and adapted Dorie Greenspan's recipe, the big change being I swapped in pistachios for the walnuts. Pistachios have a lovely sweetness that helps temper the bracing bite of the young garlic. This year I decided to further discipline them with a quick turn on the grill. Wow!
I implore you all to give this a try too, and to keep things really easy, I just tossed it with some hot pasta for a simple, satisfying summer meal. In case you're wondering, it was an even split with the kids—Isabella in the nay camp, and Virginia asking for seconds.