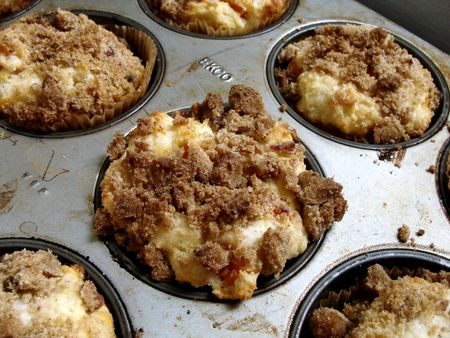 I know what you're thinking.
Three posts in one week? Rest assured I haven't quit my day job. Nor have I won lotto, allowing me time to exclusively maintain this blog, though that'd be a dream gig. Remember last week I mentioned combining butternut squash, ricotta and bacon all in one little muffin?
Yep, it's intense. In a good way, I promise.
I hadn't planned on sharing it so soon. Not that there's there anything wrong with this recipe. It was one of those homeruns out of the oven. As I rubbed the butter and flour mixture between my fingers, I knew something good would be ready to devour in less than 30 minutes.