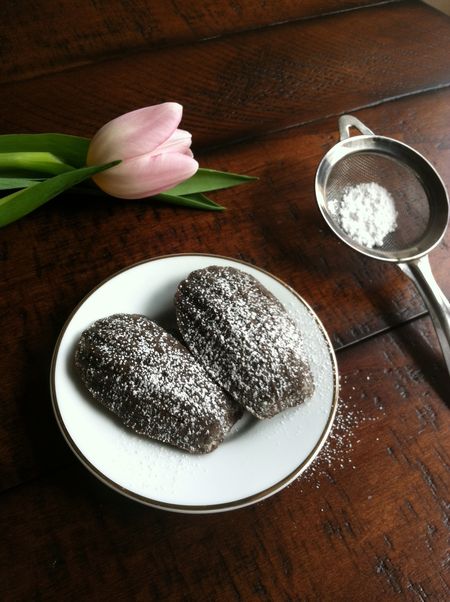 My first attempt at making madeleines was only recently, just before Mikey passed away actually. I relied on a trusted source to guide me, and while the batter tasted amazing, and the finished product was quite good too, my madeleines looked like they'd been through a war. I broke a sweat trying to pry them from the pans with my offset spatula. Figuring I didn't use enough butter or flour to coat the pans, I immediately started a second batch. Mikey looked at me like I was nuts, but he knew my drive for perfection was ceaseless and I wouldn't give up that easily.
Then my second batch came out of the oven.
They seemed to stick to the pan, again.
So I did what anyone insane baker would do, and moved onto batch three immediately. This is where you'd add the explicatives because, yes, those little bastards still stuck to the pan. I went to bed tired, annoyed and feeling defeated.