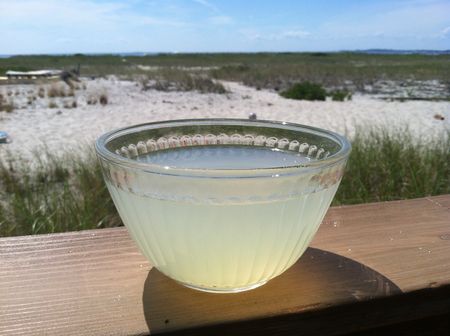 This is my seventeenth summer going to Cape Cod. Michael first took me just a few months after we started dating in August of 1995. I was a kid back then, just 21 years old, but still remember that summer so vividly. The 300 mile drive in his little red Toyota Celica, and the box of cassette tapes he used to pack for road trips. It was the first time I'd heard Cracker, and found myself singing Movie Star again all these years later as I made the drive out here last week. I still keep the Best of Van Morrison, Vol. 2 cassette in the glove compartment.
As we make the drive out here, I still murmur silly things like Bic Pen Drive, as we pass the Bic Drive exit on the I95. And crude things like "Exeter, I wasn't even in her"—Mikey made that one up as we drove through Rhode Island once. Then there's Mash-the-peas, as we pass Mashpee, one of the towns on the Cape. The motel we stayed at, Terrace Dunes, is just down the road from the house we rent now. I glance at the efficiency unit we called home for those two weeks every time I drive by it on my way down Shore Road.
And there I go with the "we" again. Technically, I'm still part of "we" because it's me and the girls, but often the "we" I refer to in conversations is me and Mikey. It's hard to remember that "we" is now just "me", at least in the immediate, physical sense of the being.