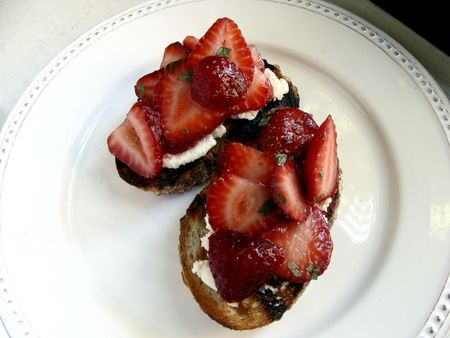 I loved my mother's Tupperware containers growing up. I can still remember the tiny blue one she used to serve us ice cream in, and the tops that fit just perfectly always intrigued me. I don't know why, but I still love holding a sealed container upside down and marvel at how a simple lid stops gravity from doing its job.
The blue container had a pink companion piece, and the sight of those only meant good things, like ice cream, jello or a homemade cinnamon sugar butter mixture. In fancy culinary terms, we'd call it a compound butter. I doubt my mother knew that's what she was making, as she swirled the softened butter together with the fragrant spice and sweet sugar. The house smelled sinfully good, as a pat melted across a crisp slice of bread just after it popped from the toaster.
It's quite an easy concoction to make on your own, so I was curious when I heard Land O'Lakes had a new cinnamon sugar buttery spread on the market. Since it has been my butter of choice for baking for a long time, I raised my virtual hand a few weeks ago to take on a project to develop a recipe using the spread, along with a few other bloggers—we're all posting a recipe this week which will be featured on the Betty Crocker website, for which we're also being paid.